Back to Resources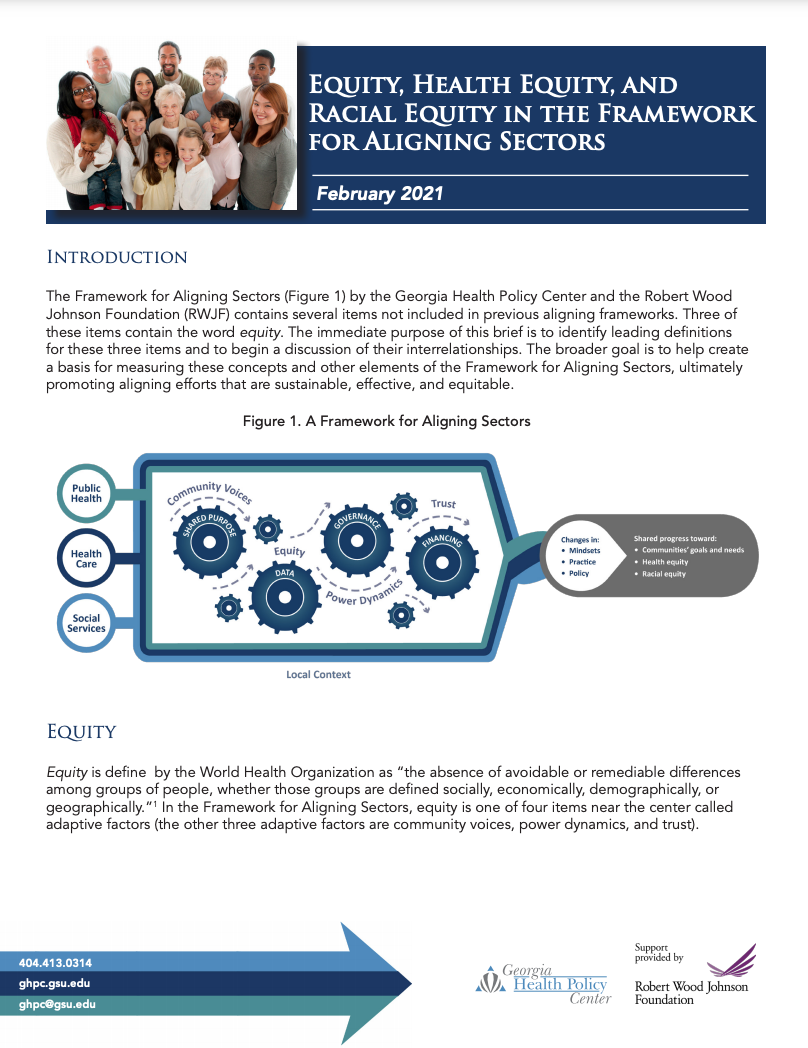 Equity, Health Equity, and Racial Equity in the Framework for Aligning Sectors
---
Health equity, racial equity, and equity in a broad sense are all distinct concepts, but they are closely linked. This brief identifies leading definitions for these three items and begins a discussion of their interrelationships.
The broader goal of this brief is to help create a basis for measuring these concepts and other elements of the Framework for Aligning Sectors, ultimately promoting aligning efforts that are sustainable, effective, and equitable.
Aligning Systems for Health: Health Care + Public Health + Social Services, supported by the Robert Wood Johnson Foundation and managed by the Georgia Health Policy Center, is focused on learning from stakeholders across the nation about effective ways to align these three sectors to better meet people's goals and needs.