Back to Resources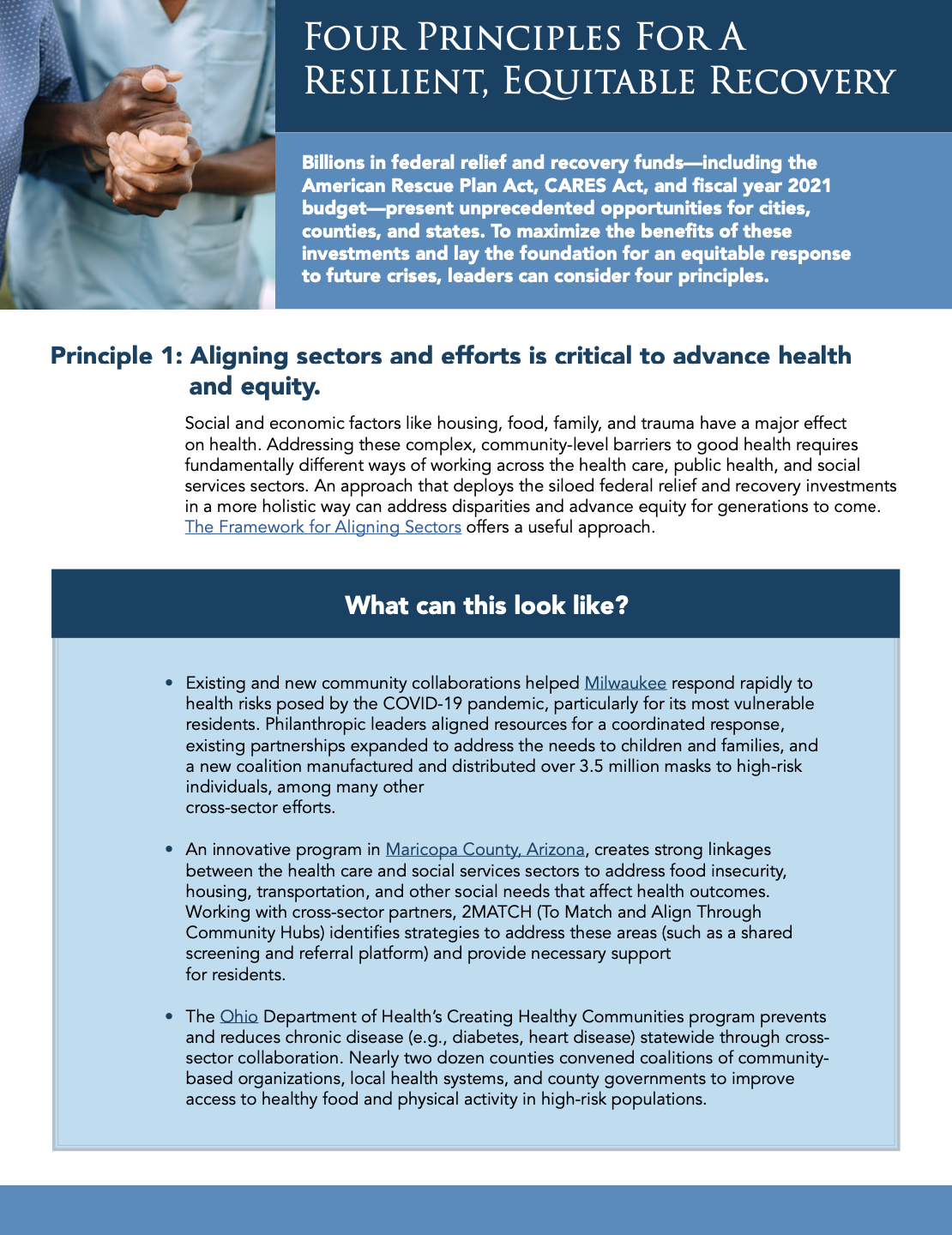 Four Principles for a Resilient, Equitable Recovery with City, County, and State Examples
---
This brief highlights four principles and includes accompanying city, county, and state examples to help leaders maximize the benefits of federal relief and recovery investments and lay the foundation for an equitable response to future crises.
Principle 1: Aligning sectors and efforts is critical to advance health and equity.
Principle 2: A coordinated strategy guides the work and investments.
Principle 3: Seek intermediary organizations to coordinate and assist.
Principle 4: Community leadership drives lasting change.
The Georgia Health Policy Center, in partnership with the School of Public Health at George Washington University and with support from the Robert Wood Johnson Foundation, is identifying, synthesizing, and disseminating cross-sector policy and implementation opportunities that facilitate recovery from the triple crisis of the COVID-19 pandemic, impacts of the 2020 economic downturn, and the ongoing impact of structural racism. The work – Aligning in Crisis — builds on Aligning Systems for Health: Health Care + Public Health + Social Services.