Back to Resources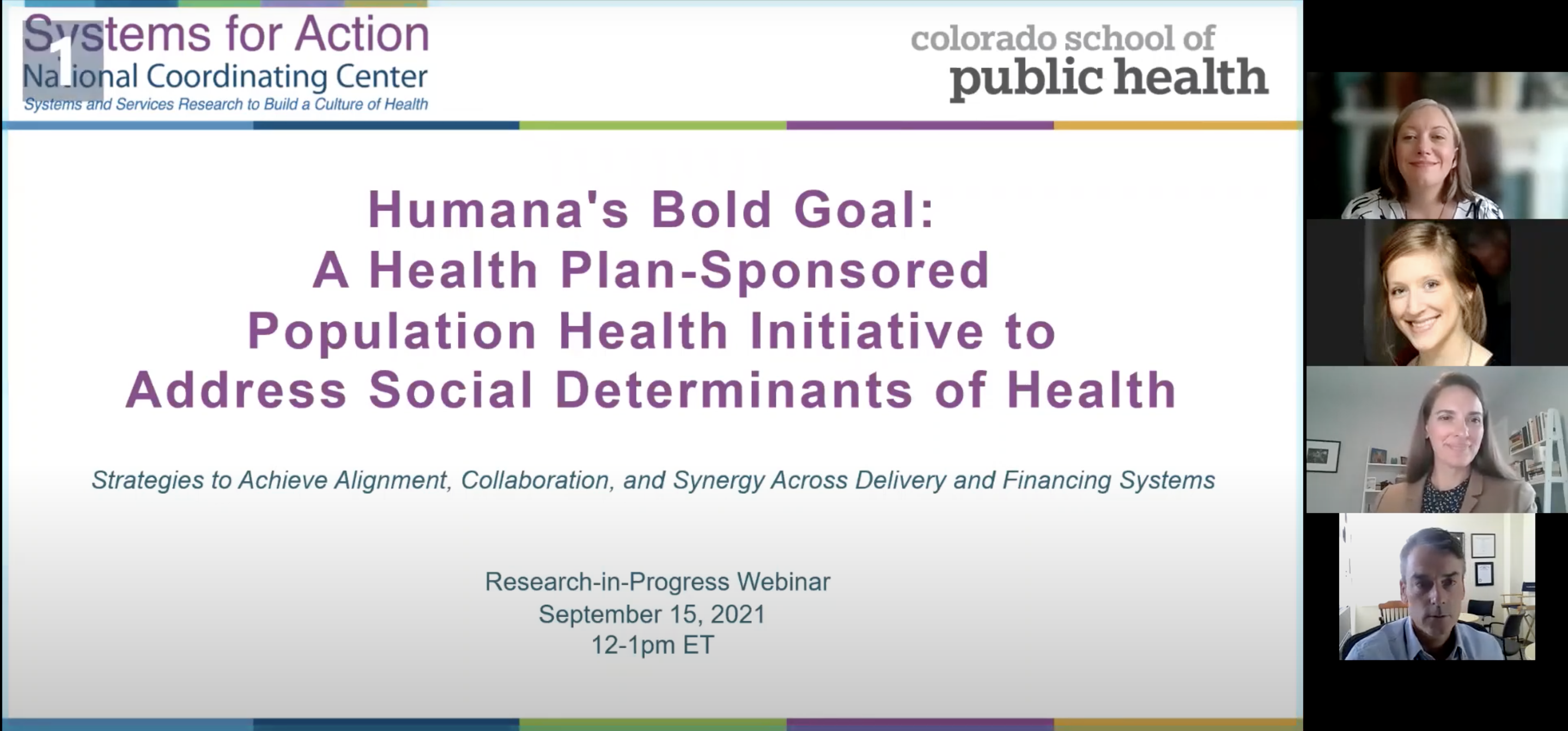 Humana's Bold Goal: A Health Plan-Sponsored Population Health Initiative to Address Social Determinants of Health
---
This webinar examines how a health plan-sponsored initiative can stimulate substantial changes in community-level organizational networks with the potential to benefit enrolled plan members as well as the public at large.
Humana Health Plan launched its Bold Goal Initiative in 2015, a population health strategy focused on addressing social determinants of health and the health-related social needs of its members and communities. Multi-sector partnerships pay special attention to food security and social connection, with the intent of improving holistic health and health-related quality of life.
In this webinar, researchers examine the community-level effects of this initiative using data from a national, longitudinal survey of community health networks collected during 2012-2018.