Back to Resources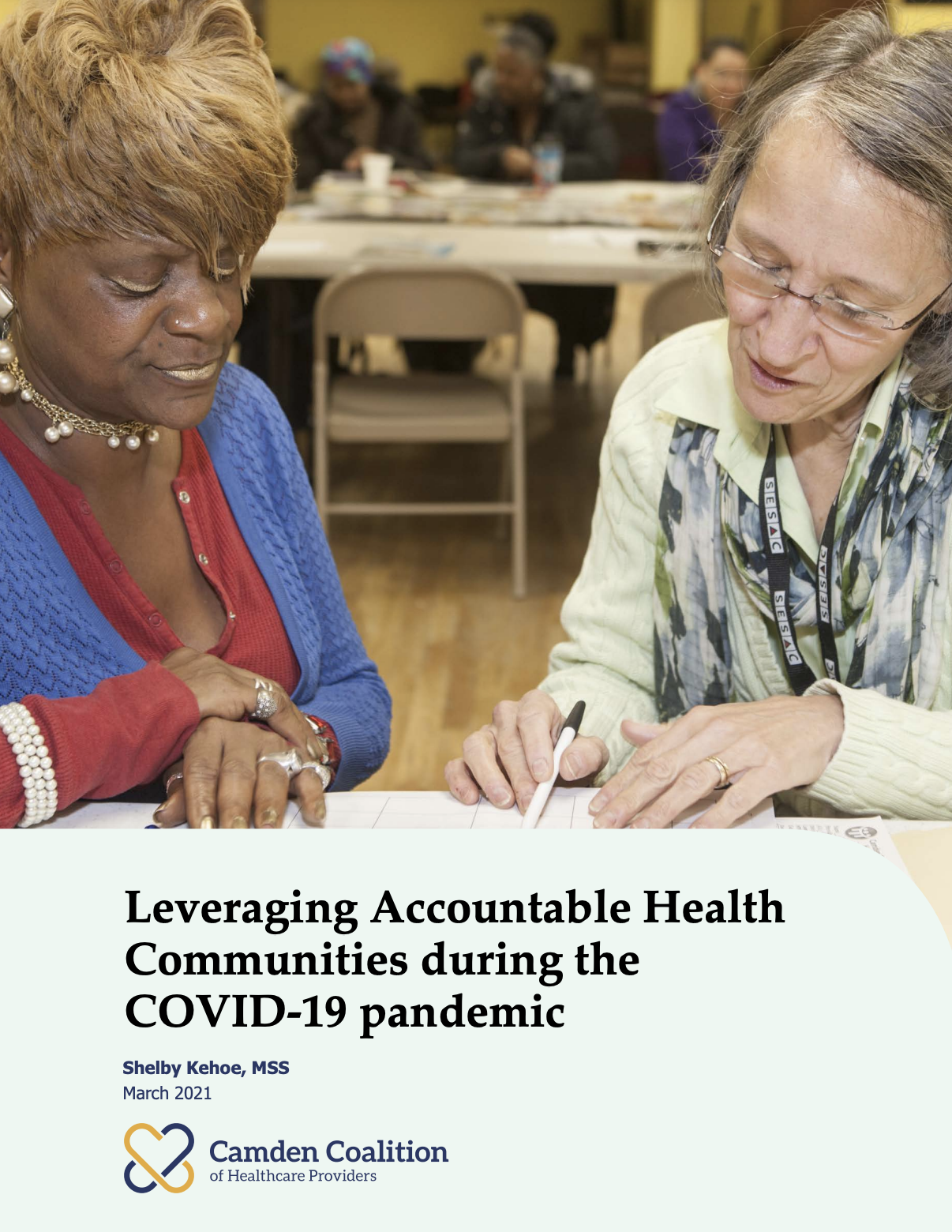 Leveraging Accountable Health Communities during the COVID-19 Pandemic
---
This report examines how the Camden Coalition's team of Accountable Health Communities (AHC) screeners and navigators and AHC program partners have continued their work during the COVID-19 pandemic.
The following takeaways encapsulate the most important lessons learned from Camden's AHC program during the COVID-19 pandemic. These lessons have broad implications for policy and practice and health equity generally, both in New Jersey and across the country:
Lesson 1: Health and social sector partnerships are critical to addressing the needs of individuals and the communities in which they live.
Lesson 2: Clear and consistent bidirectional communication between government stakeholders, health care systems, social service providers and community members is critical during an emergency response.
Lesson 3: Increased investment in regional food aid systems and distribution pathways for other essential items is necessary to address the evolving needs of community members, especially during a global emergency.
Lesson 4: Additional housing policies are needed to protect individuals without housing or with unstable housing during the pandemic and beyond.
In 2017, the Camden Coalition was selected as one of 29 hubs across the country to develop and test the AHC model. An initiative of the Centers for Medicare and Medicaid Services' Innovation Center, the AHC model aims to bridge the critical gap between clinical and community service providers by addressing the following health related social needs of Medicare and Medicaid beneficiaries: housing instability, food insecurity, utility needs, interpersonal violence, and transportation.