Back to Resources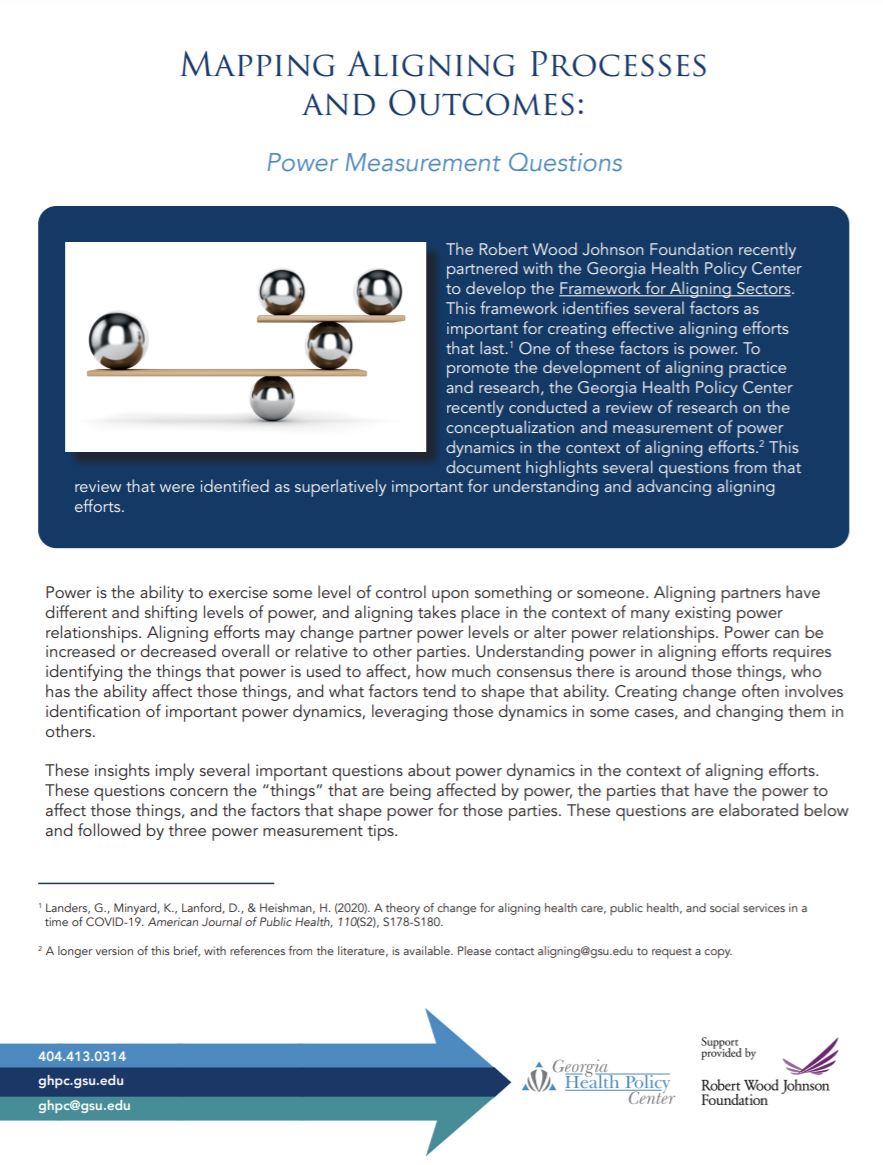 Mapping Aligning Processes and Outcomes: Power Measurement Questions
---
This brief examines the conceptualization and measurement of power dynamics in the context of aligning efforts.
Understanding power in aligning efforts requires identifying the things that power is used to affect, how much consensus there is around those things, who has the ability to affect those things, and what factors tend to shape that ability. Creating change often involves identification of important power dynamics, leveraging those dynamics in some cases, and changing them in others.
Aligning Systems for Health: Health Care + Public Health + Social Services, supported by the Robert Wood Johnson Foundation and managed by the Georgia Health Policy Center, is focused on learning from stakeholders across the nation about effective ways to align these three sectors to better meet people's goals and needs.