Back to Resources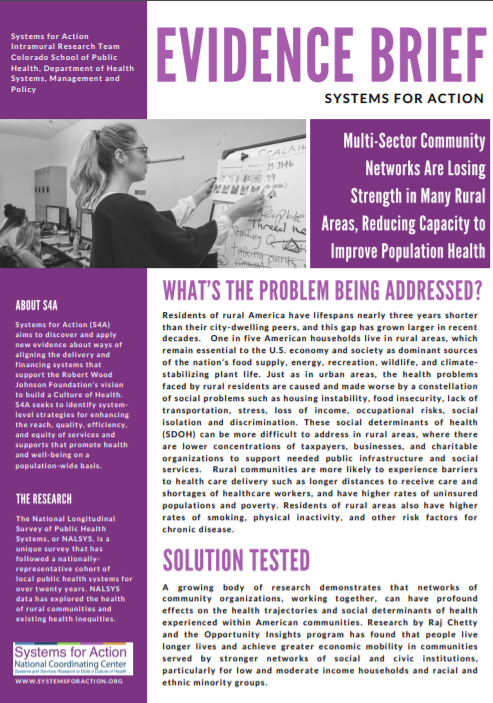 Multi-Sector Community Networks Are Losing Strength in Many Rural Areas, Reducing Capacity to Improve Population Health Evidence
---
This brief highlights a growing body of research that demonstrates networks of community organizations, working together, can have profound effects on the health trajectories and social determinants of health.
To identify pathways for improving rural health, the Systems for Action Intramural Research Team used data from the National Longitudinal Survey of Public Health Systems to compare the structure and function of community networks in rural versus urban settings, and tracked changes in these networks over time.
Findings from this study suggest that a hidden but growing factor is at work in contributing to rural-urban differences in health outcomes: fewer working relationships between the health and social service organizations that serve rural residents.