Back to Resources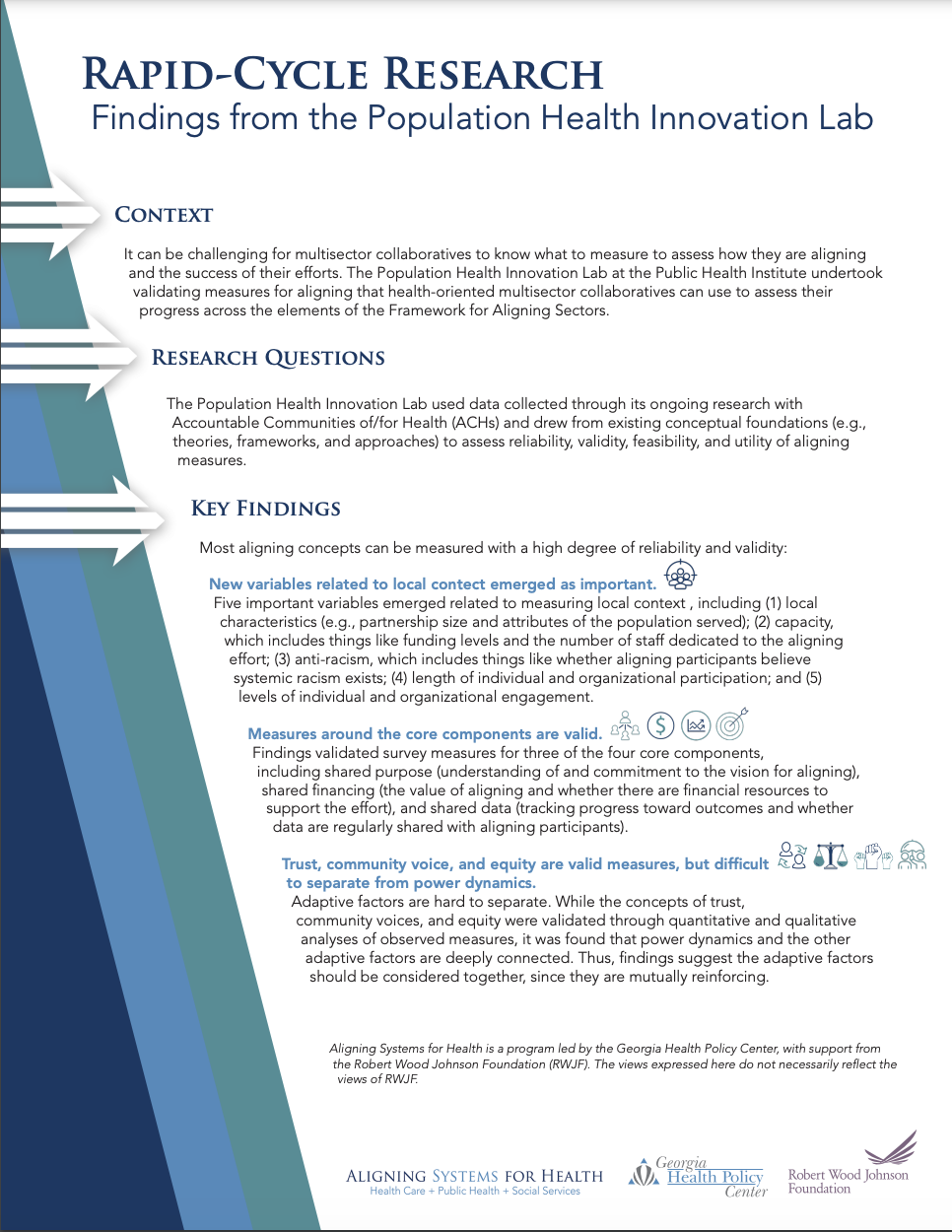 Rapid-Cycle Research: Findings from the Population Health Innovation Lab
---
The brief highlights the Population Health Innovation Lab at the Public Health Institute's validating measures for aligning that health-oriented multisector collaboratives can use to assess their progress across the elements of Aligning Systems for Health's Framework for Aligning Sectors. Key findings include:
New variables related to local context emerged as important;
Measures around the core components are valid; and
Trust, community voice, and equity are valid measures, but difficult to separate from power dynamics.
Aligning Systems for Health: Health Care + Public Health + Social Services, supported by the Robert Wood Johnson Foundation and managed by the Georgia Health Policy Center, is focused on learning from stakeholders across the nation about effective ways to align these three sectors to better meet people's goals and needs.