Back to Resources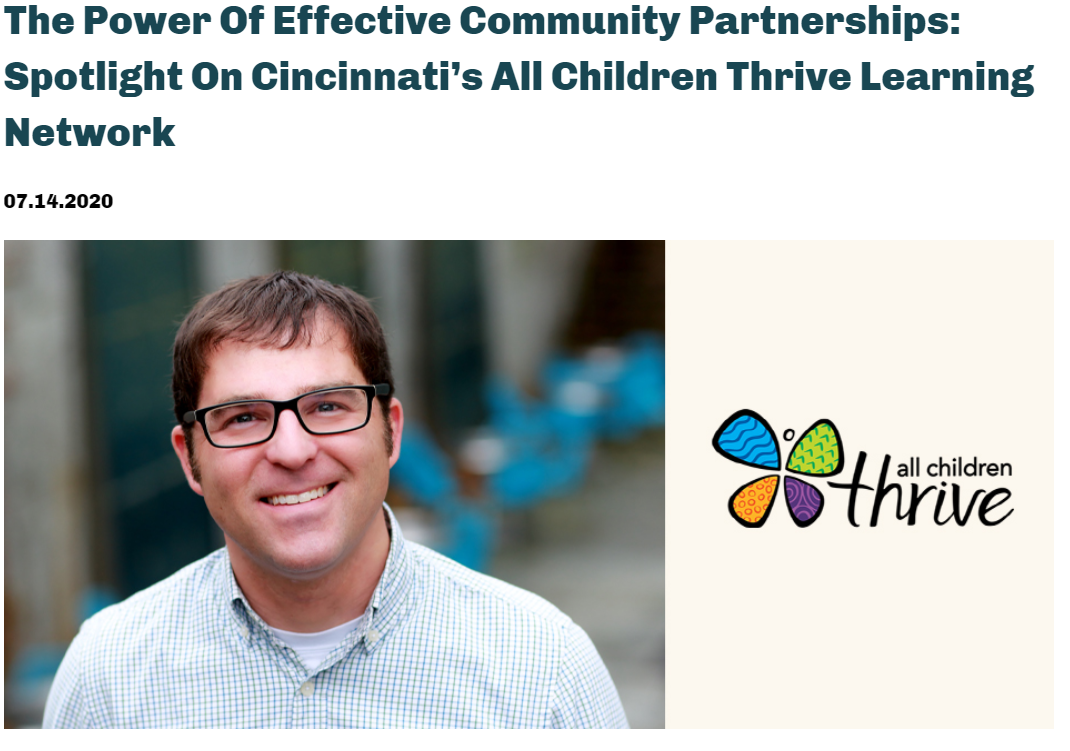 The Power Of Effective Community Partnerships: Spotlight on Cincinnati's All Children Thrive Learning Network
---
This case study features the All Children Thrive (ACT) Learning Network at Cincinnati Children's Hospital Medical Center. ACT brings together patients, families, local city officials, the school district, and social service agencies to collaborate and implement shared strategies to create an environment where children can thrive.
Uniquely positioned to respond to the COVID-19 pandemic, the ACT is an example of a network that is prioritizing community-wide aims, empowering caregivers, and setting measurable goals to effectively tackle challenging problems that can't be solved by health systems alone.
This interview with Dr. Andrew Beck, an attending physician in the Divisions of General and Community Pediatrics and Hospital Medicine, discusses the intricacies of the ACT model, how it's adapted in light of COVID-19, and the path forward.