Back to Resources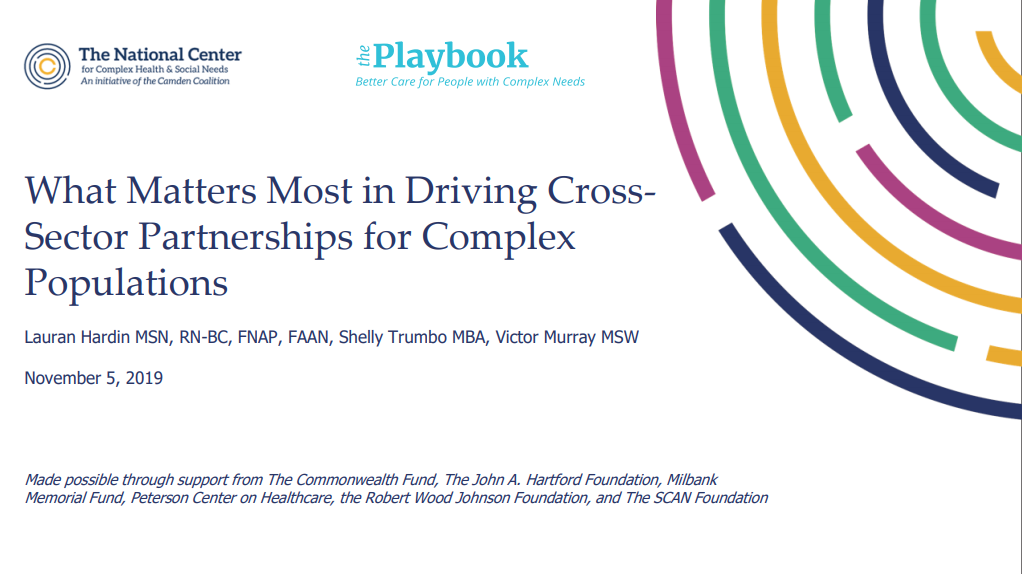 What Matters Most in Driving Cross-Sector Partnerships for Complex Populations
---
This webinar, hosted by the Better Care Playbook and the Camden Coalition's National Center for Complex Health and Social Needs, covers how to establish cross-sector partnerships, using the work of Adventist Health's Project Restoration and the Camden Coalition as case studies.
It is widely recognized that good outcomes for patients with complex care needs are achievable when health care providers work locally and in tandem with community, government, and other partners. Interprofessional, cross-sector, and cross-agency collaboration between organizations that share responsibility for serving a group of individuals living in a community or particular geography is an effective way to stabilize health, decrease unnecessary utilization, improve care delivery, and reduce avoidable costs.
Speakers discuss experiences with Project Restoration, a county-wide, cross-sector collaborative in California with police, fire, EMS, criminal justice, mayor, health, social services, and education involvement. The effort has reduced hospital usage (emergency department and inpatient) by 44 percent, community service usage (police, EMS, and jail) by 83 percent, and costs by 71 percent. Lessons learned focus on community, constraint, communication, and context.