Back to Resources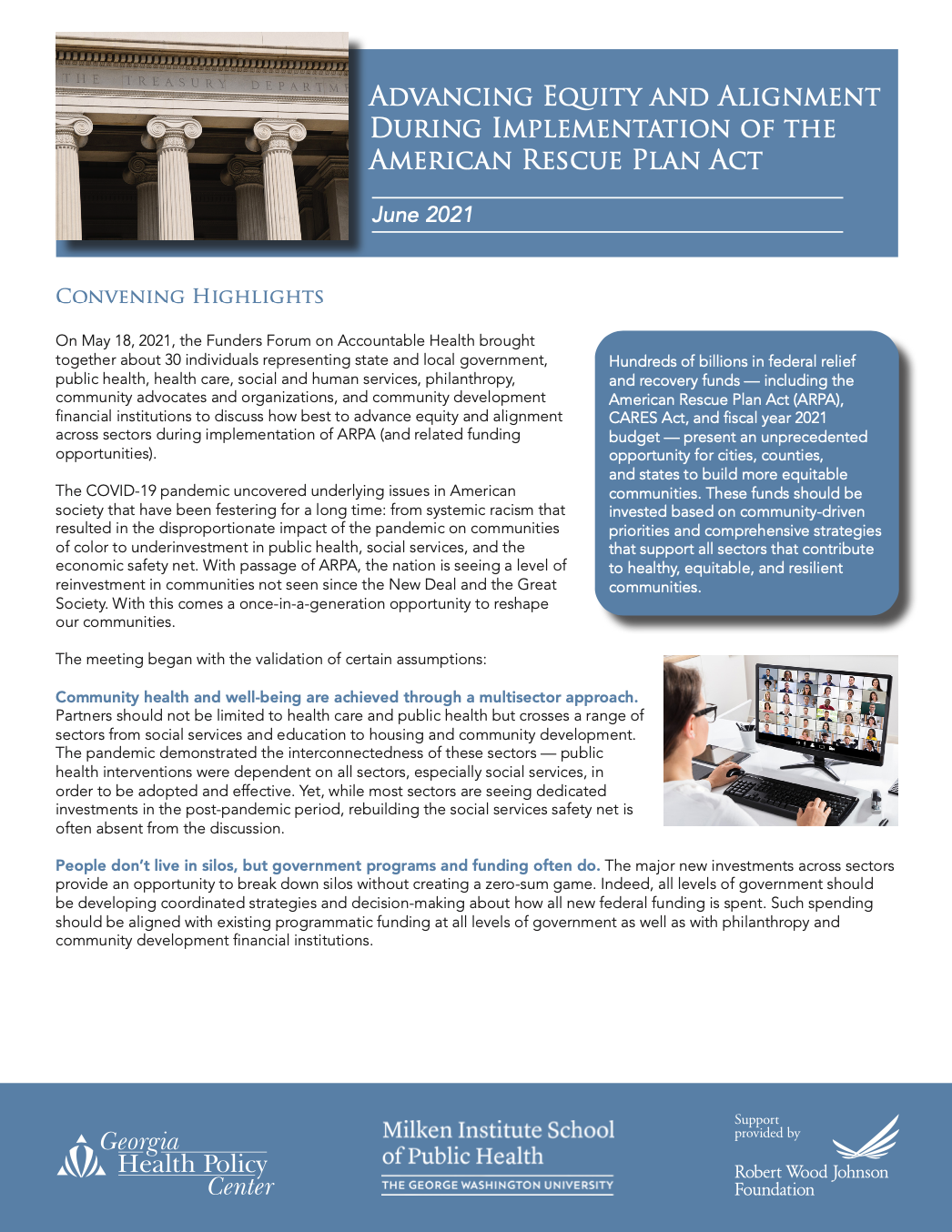 Advancing Equity and Alignment During Implementation of the American Rescue Plan Act
---
This brief highlights the Funders Forum on Accountable Health's convening to discuss how best to advance equity and alignment across sectors during implementation of American Rescue Plan Act (ARPA). With passage of ARPA, the nation is seeing a level of reinvestment in communities not seen since the New Deal and the Great Society. With this comes a once-in-a-generation opportunity to reshape communities.
Participants included about 30 individuals representing state and local government, public health, health care, social and human services, philanthropy, community advocates and organizations, and community development financial institutions.
The Georgia Health Policy Center, in partnership with the School of Public Health at George Washington University and with support from the Robert Wood Johnson Foundation, is identifying, synthesizing, and disseminating cross-sector policy and implementation opportunities that facilitate recovery from the triple crisis of the COVID-19 pandemic, impacts of the 2020 economic downturn, and the ongoing impact of structural racism. The work – Aligning in Crisis — builds on Aligning Systems for Health: Health Care + Public Health + Social Services.