Back to Resources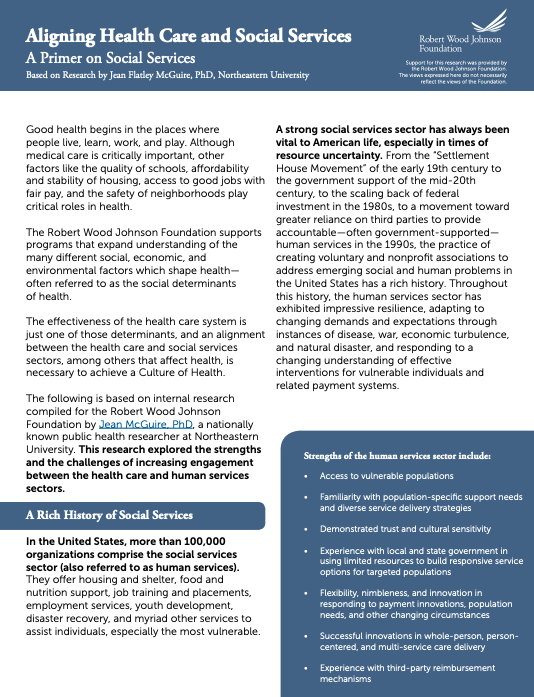 Aligning Health Care and Social Services: A Primer on Social Services
---
This primer describes the rich history of the social services sector, where the sector stands today, opportunities for alignment with health care, and the strengths and challenges of increasing engagement between the health care and human services sectors.

In the United States, social services organizations provide a variety of services to individuals, especially the most vulnerable, including housing, nutrition support, life skills development, and disaster recovery. Despite significant growth in recent years, the social services sector faces an uncertain future. Strategic adaptations that address these trends are already underway and reinforce the need for alignment of the social services sector with health care and public health.
The primer is based on research compiled for the Robert Wood Johnson Foundation by Jean Flatley McGuire, PhD, a nationally known researcher at Northeastern University.