Back to Resources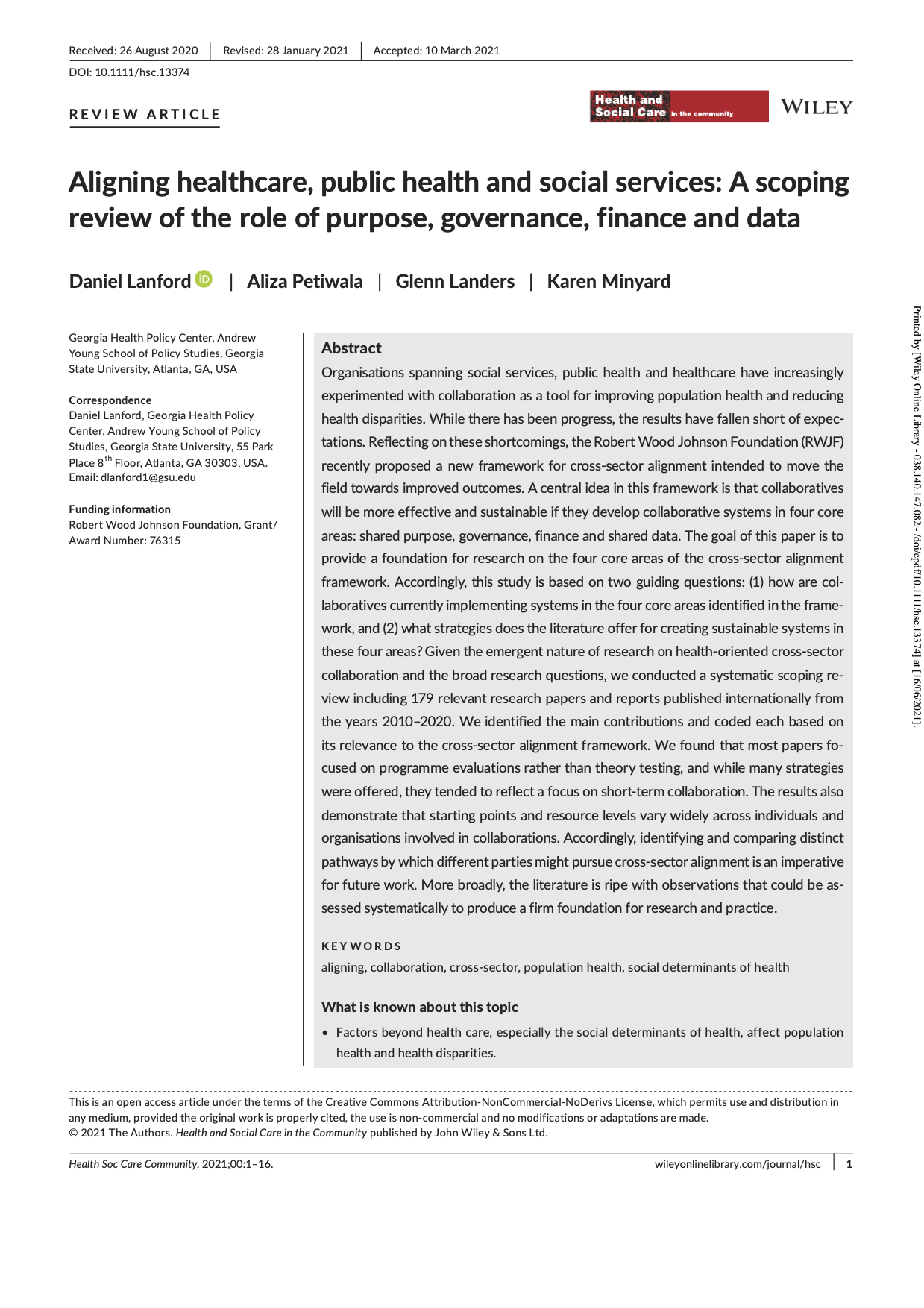 Aligning Healthcare, Public Health and Social Services: A Scoping Review of the Role of Purpose, Governance, Finance and Data
---
This publication in Health and Social Care in the Community reviews a study confirming the importance of shared purpose, financing, data, and governance for the success of health-oriented, cross-sector collaboration and improvement in population-level health outcomes.
The authors conducted a systematic scoping review including 179 relevant research papers and reports published internationally to identify the main contributions and coded each based on its relevance to the cross-sector alignment framework. They found that most papers focused on program evaluations rather than theory testing, and while many strategies were offered, they tended to reflect a focus on short-term collaboration.
Aligning Systems for Health: Health Care + Public Health + Social Services, supported by the Robert Wood Johnson Foundation and managed by the Georgia Health Policy Center, is focused on learning from stakeholders across the nation about effective ways to align these three sectors to better meet people's goals and needs.