Back to Resources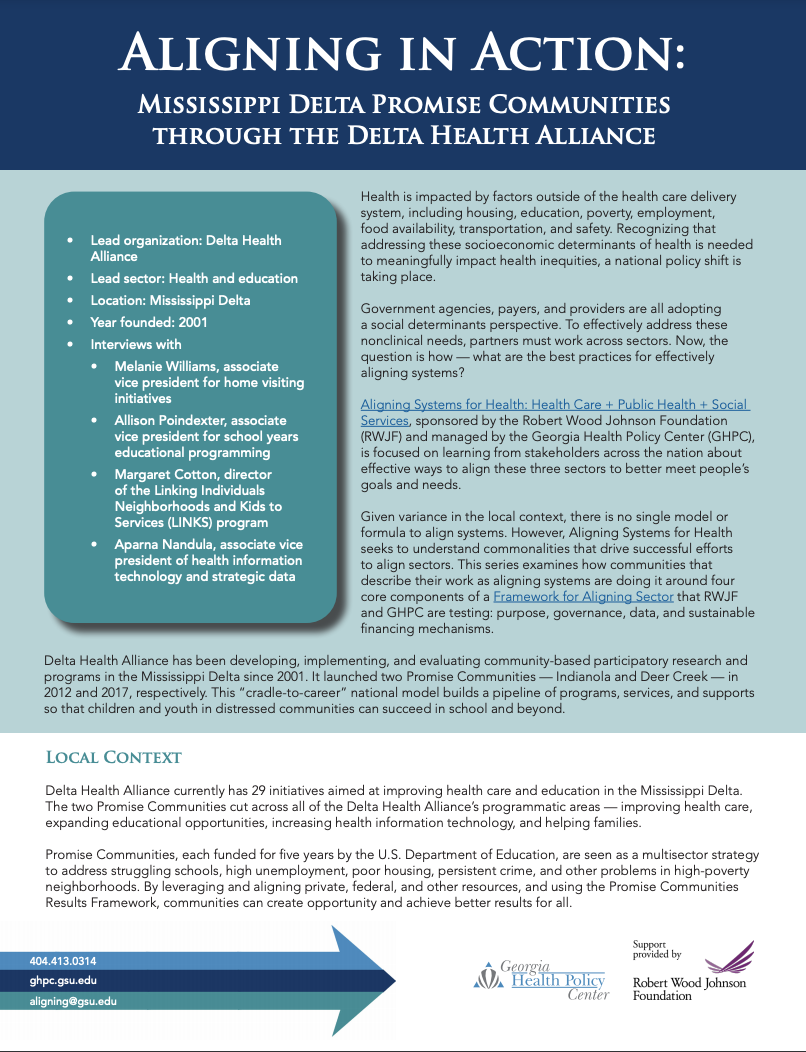 Aligning in Action: Mississippi Delta Promise Communities through the Delta Health Alliance
---
This case study explores how two Mississippi Delta Promise Communities—Indianola and Deer Creek—developed a "cradle-to-career" national model that builds a pipeline of programs, services, and supports so that children and youth in distressed communities can succeed in school and beyond.
The two Promise Communities cut across all of the Delta Health Alliance's programmatic areas — improving health care, expanding educational opportunities, increasing health information technology, and helping families.
Aligning Systems for Health: Health Care + Public Health + Social Services, supported by the Robert Wood Johnson Foundation and managed by the Georgia Health Policy Center, is focused on learning from stakeholders across the nation about effective ways to align these three sectors to better meet people's goals and needs.