Back to Resources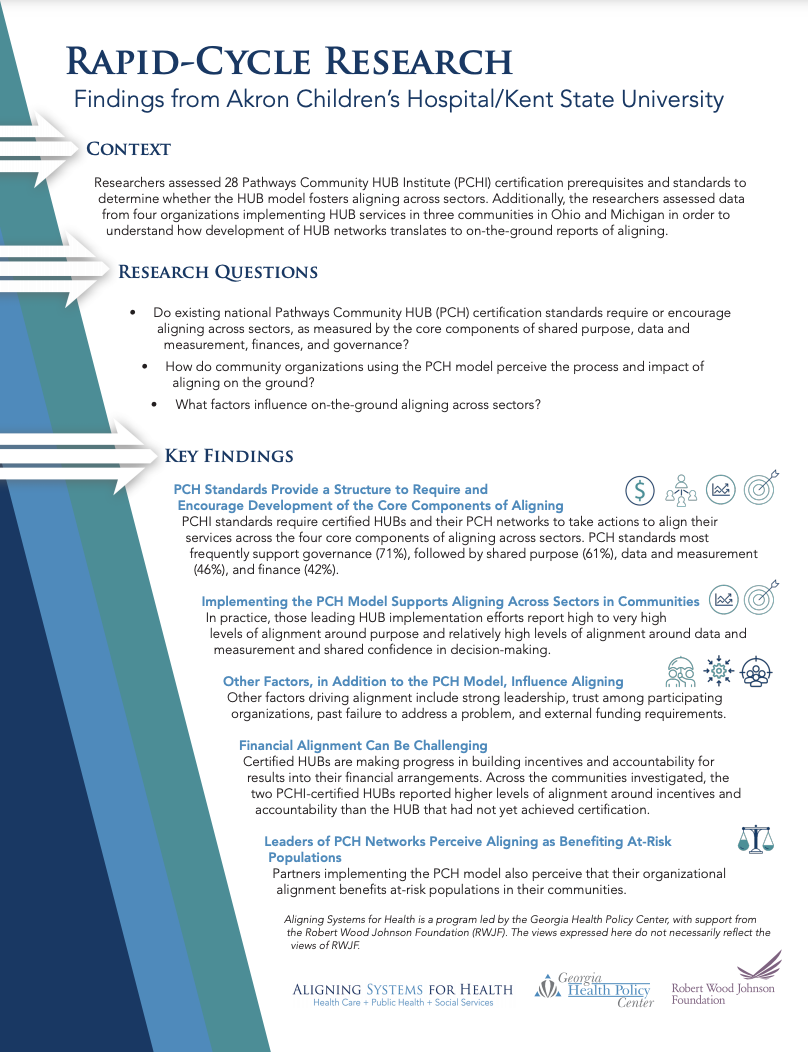 Aligning Systems for Health: Rapid-Cycle Research Findings from Akron Children's Hospital/Kent State University
---
Aligning Systems for Health, supported by the Robert Wood Johnson Foundation and led by the Georgia Health Policy Center, awarded 10 rapid-cycle research grants to explore specific aspects of the Framework for Aligning Sectors.
This is a summary of findings from Akron Children's Hospital/Kent State University, which explored:
Do existing national Pathways Community HUB (PCH) certification standards require or encourage aligning across sectors, as measured by the core components of shared purpose, data and measurement, finances, and governance?
How do community organizations using the PCH model perceive the process and impact of aligning on the ground?
What factors influence on-the-ground aligning across sectors?