Back to Resources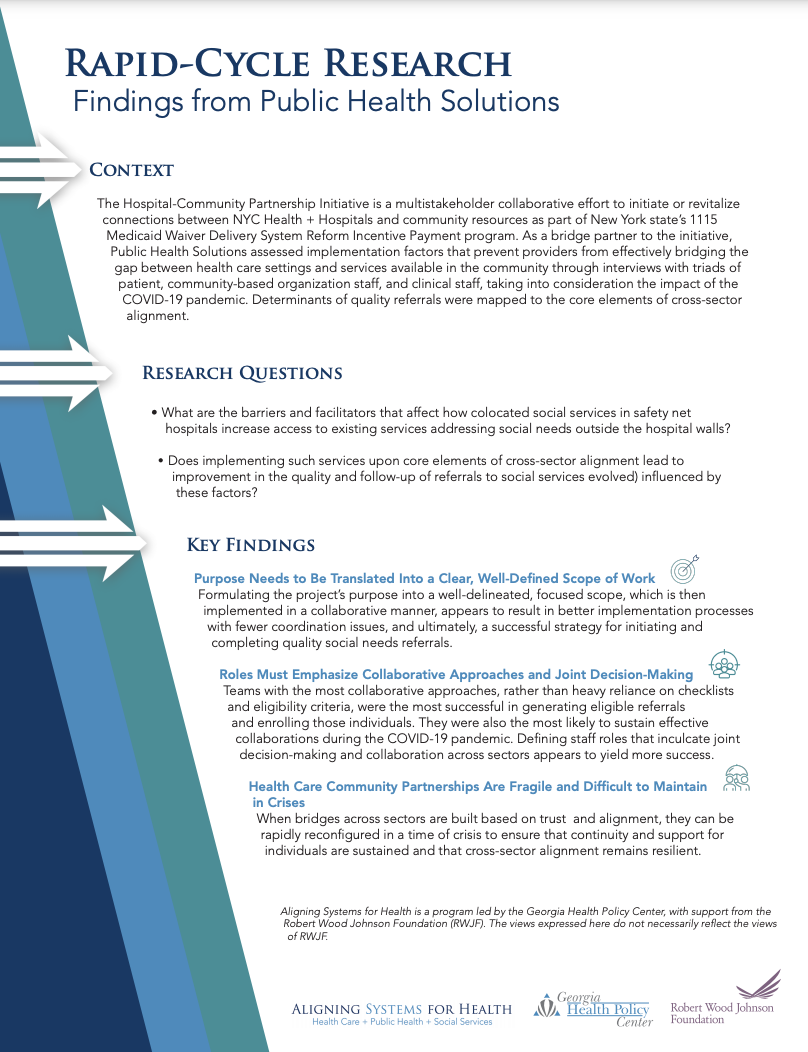 Aligning Systems for Health: Rapid-Cycle Research Findings from Public Health Solutions
---
Aligning Systems for Health, supported by the Robert Wood Johnson Foundation and led by the Georgia Health Policy Center, awarded 10 rapid-cycle research grants to explore specific aspects of the Framework for Aligning Sectors.  This is a summary of findings from Public Health Solutions, which explored:
What are the barriers and facilitators that affect how colocated social services in safety net hospitals increase access to existing services addressing social needs outside the hospital walls?
Does implementing such services upon core elements of cross-sector alignment lead to improvement in the quality and follow-up of referrals to social services evolved influenced by these factors?