Back to Resources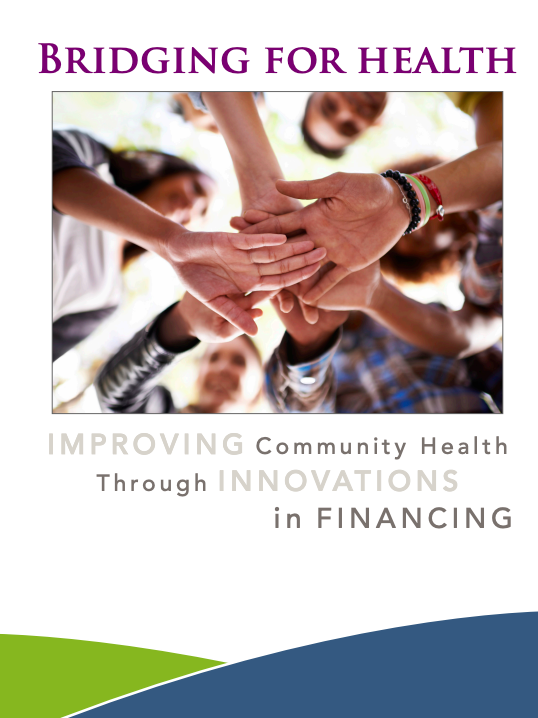 Bridging for Health: Improving Community Health Through Innovations in Financing
---
This book illustrates how seven sites pursued pooled community wellness funds to address primary prevention of chronic conditions or an upstream driver of health. The ability to tap into and coordinate multiple funding streams is emerging as a key strategy for developing financially sustainable ways to address population health improvement.
Catalysts, funders, and community members looking to accelerate the alignment of investments in upstream drivers of population health, can learn how progress towards innovatively funding community health was achieved by:
Applying a multimodal portfolio of tools to accelerate innovation
Developing a multi-sector collaboration with leaders and champions
Learning fast and continuously
Finding the high-leverage sweet spot where a community's needs, strategy, and money intersect
Each site chapter includes: -A description of the collaborative group and its context, challenges, and opportunities,
The site's Bridging for Health innovation and the use and outcomes of TA
The site's experience with the Innovation-to-Action Cycle
Lessons learned and a look ahead.