Back to Resources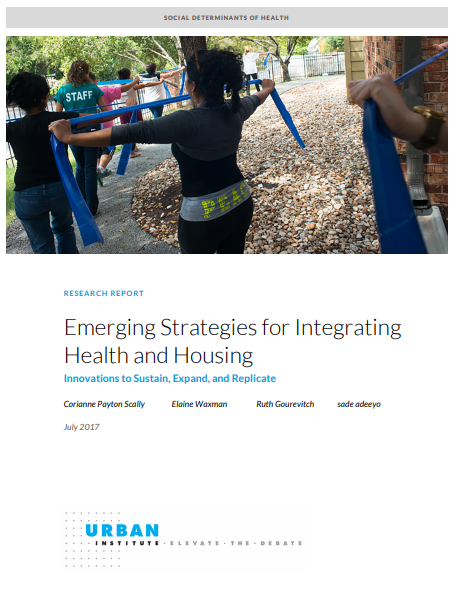 Emerging Strategies for Integrating Health and Housing: Innovations to Sustain, Expand, and Replicate
---
This study examines emerging interventions that integrate housing and health services for lowincome people, with a focus on interventions where health care organizations have taken a significant leadership role.
Only recently have researchers and practitioners started building evidence on what works and using it to implement innovative strategies to address health through housing.
The research pairs over 30 expert interviews with six in-depth case studies—briefly profiled in the report and available as separate publications—to paint a detailed picture of emerging strategies and their potential to be sustained, expanded, and replicated elsewhere. The interventions profiled differ in scope, geography, population, and partner characteristics.