Back to Resources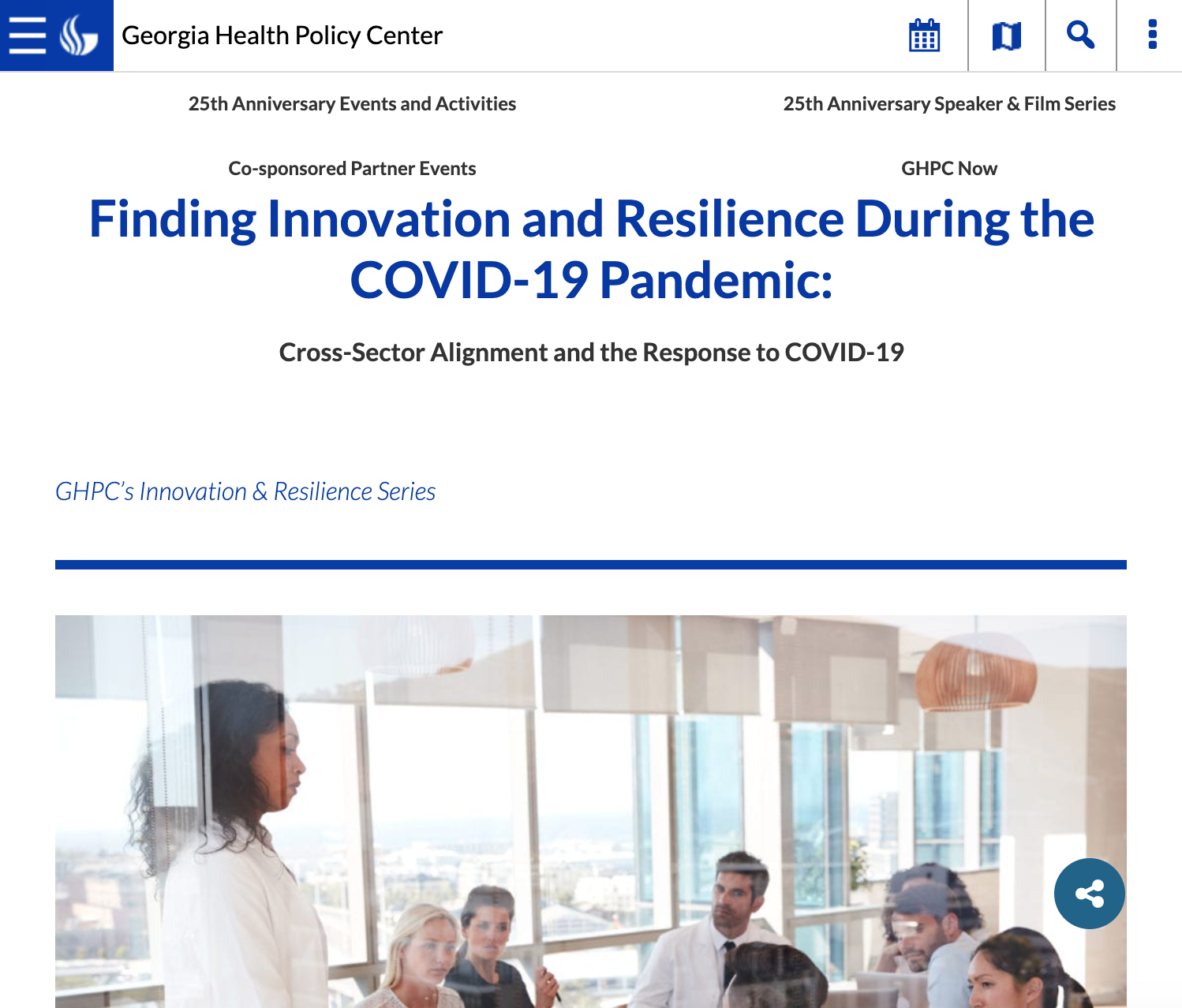 Finding Innovation and Resilience During the COVID-19 Pandemic: Cross-Sector Alignment and the Response to COVID-19
---
This brief highlights how the COVID-19 crisis has both underscored and created a host of problems affecting health disparities and health equity that urgently require attention. Successfully addressing the complex challenges that affect community health — such as COVID-19 and its economic impacts — requires health care, public health, and social services to work together in new ways.
Prior to the pandemic, some communities made meaningful progress in building cross-sector alignment between the health care, public health, and social service sectors. But, resource limitations, social distancing, urgent public health responsibilities, and health care system strain threaten progress towards the building of sustainable connections across organizations and sectors at a time when they are needed most.
Aligning Systems for Health, led by the Georgia Health Policy Center (GHPC) with the support of the Robert Wood Johnson Foundation, believes that collaboratives will be more successful if they move toward cross-sector alignment, which involves building sustainable connections across organizations and sectors. These connection points include developing critical capacity around a shared purpose, governance structure, sustainable financing with incentives and accountability, and shared data and measurement systems. These connections can help public health, health care, and social services together tackle big challenges, like health equity, when combined with external urgency, organizational capacity, and community engagement.
This brief is part of the GHPC's Innovation & Resilience Series.