Back to Resources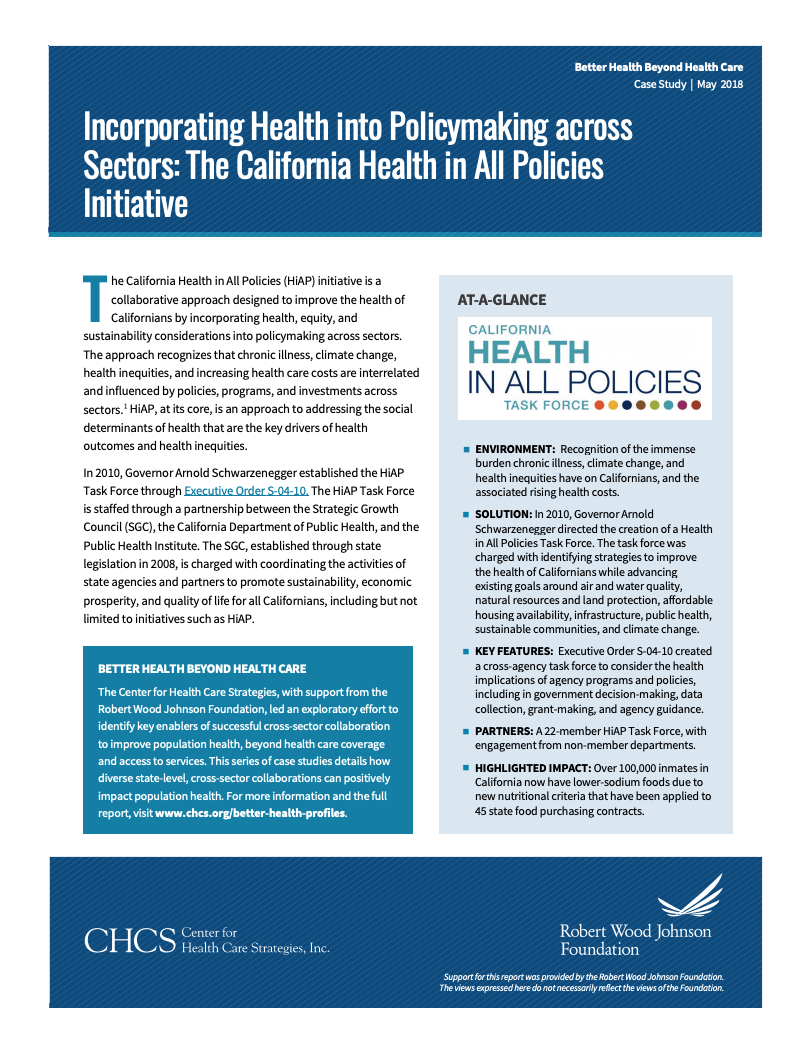 Incorporating Health into Policymaking Across Sectors: The California Health in All Policies Initiative
---
This case study explores the California Health in All Policies (HiAP) initiative, a cross-agency collaboration designed to improve the health of Californians by addressing health, equity, and sustainability in policymaking across sectors.
The cross-sector collaboration formalized by the HiAP task force has helped to embed the lens of health, equity, and sustainability in both the development and implementation of policies, guidance, programs, grant making, and evaluation.
Since its inception in 2010, the HiAP Task Force has introduced 12 Action Plans, and seen successful implementation of key policies related to healthy food purchasing, access to green spaces, and active transportation throughout state government.
This case study is part of a series that details how diverse state-level, cross-sector collaborations can positively impact population health.