Back to Resources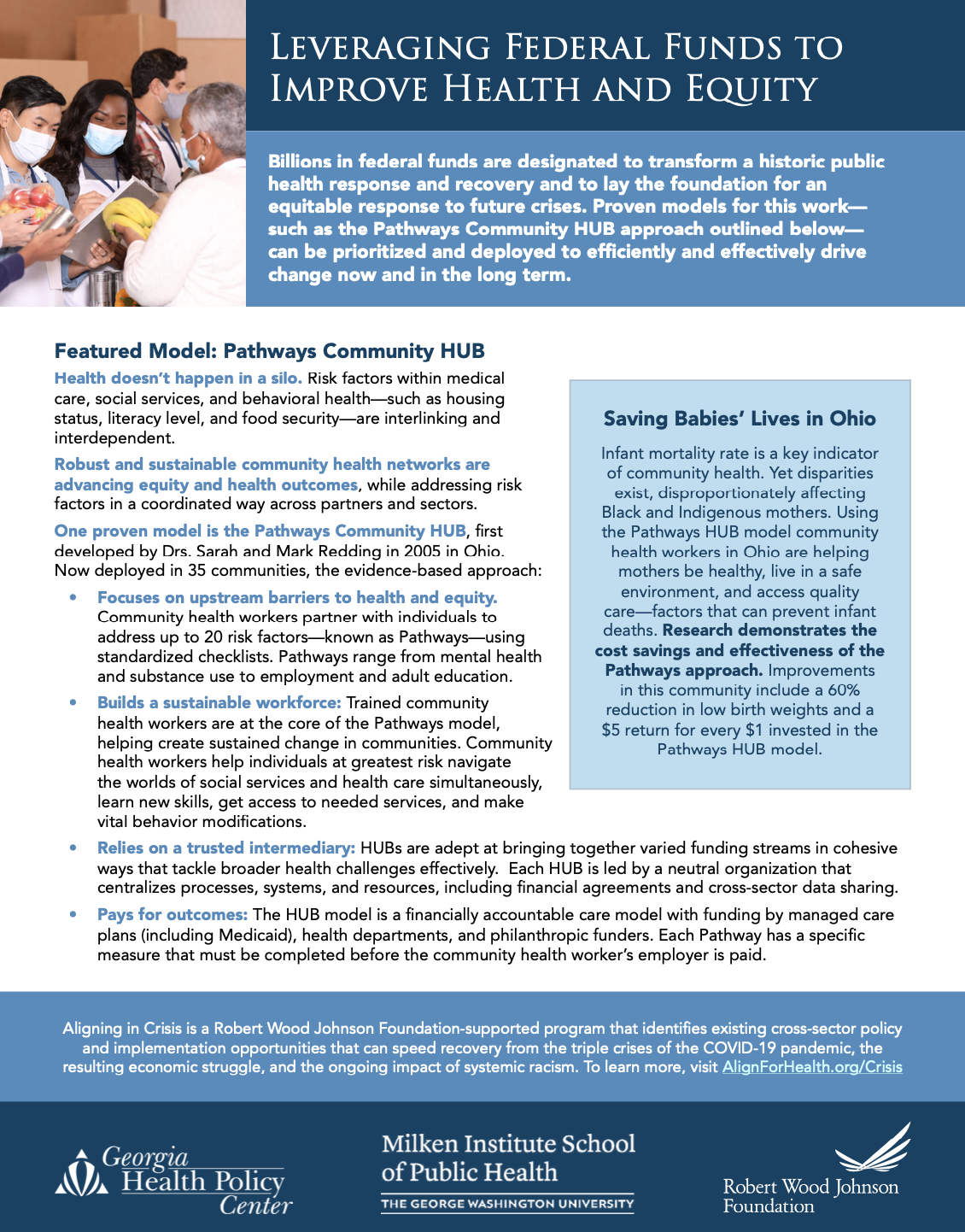 Leveraging Federal Funds to Improve Health and Equity: Pathways Community HUB Model
---
This case study highlights how proven models, such as the Pathways Community HUB approach, can be prioritized and deployed to efficiently and effectively drive change now and in the long term.
The Pathways Community HUB model focuses on upstream barriers to health and equity, builds a sustainable workforce, relies on a trusted intermediary, and pays for outcomes.
The Georgia Health Policy Center, in partnership with the School of Public Health at George Washington University and with support from the Robert Wood Johnson Foundation, is identifying, synthesizing, and disseminating cross-sector policy and implementation opportunities that facilitate recovery from the triple crisis of the COVID-19 pandemic, impacts of the 2020 economic downturn, and the ongoing impact of structural racism. The work – Aligning in Crisis — builds on Aligning Systems for Health: Health Care + Public Health + Social Services.