Back to Resources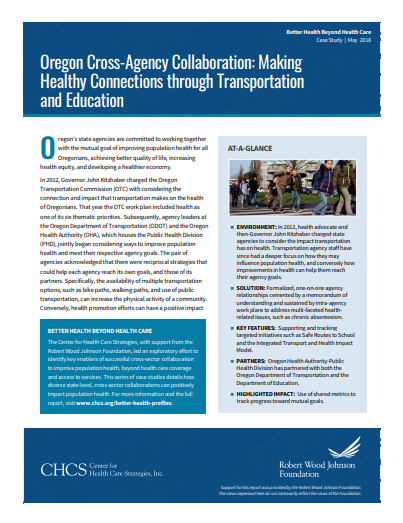 Oregon Cross-Agency Collaboration: Making Healthy Connections Through Transportation and Education
---
This case study explores a collaboration between the Oregon Health Authority, Department of Transportation, and Department of Education to advance the availability of multiple healthy and safe transportation options for residents, including school-aged children.
The profile outlines key factors behind the success of Oregon Public Health Division's cross-agency collaboration with Oregon Department of Transportation and the Oregon Health Authority, details select activities, and explores achievements of the resulting partnerships.
This case study is part of a series that details how diverse state-level, cross-sector collaborations can positively impact population health.