Back to Resources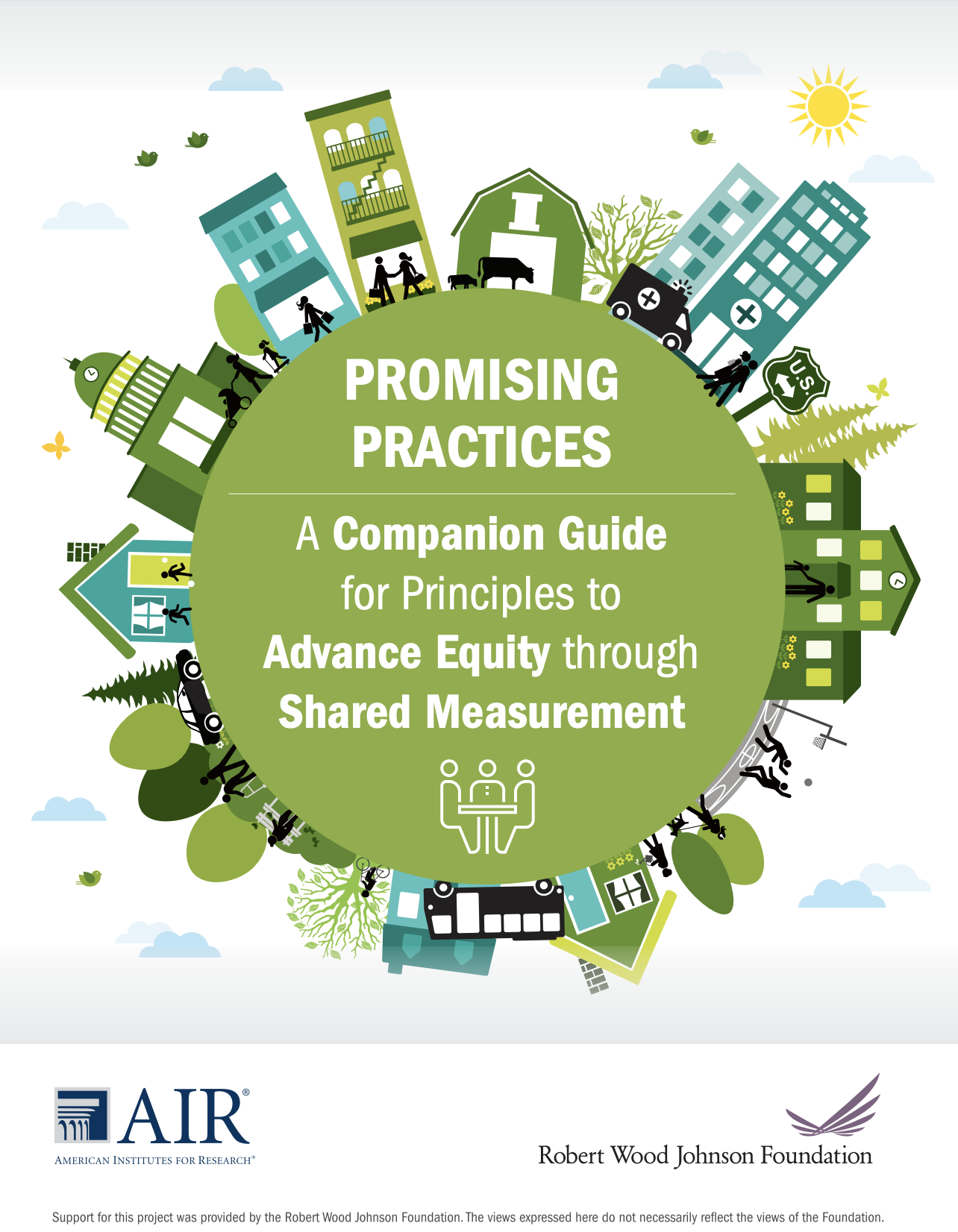 Promising Practices: A Companion Guide for Principles to Advance Equity through Shared Measurement
---
This guide helps partners have open discussions about roles and how to promote equitable involvement of all who have a stake in the shared measurement effort.
Shared measurement can shift mindsets, policies, and practices to drive alignment toward equitable health and well-being. It can also rebalance power around priority setting, resource sharing, decision making, and accountability.
This guide is intended for partners in cross-systems programs. These partners include:
Organizations such as government agencies, local anchor institutions such as hospitals or schools, or independent entities
Community members and community-based organizations (community can be co-defined by program partners); and
Organizations that sponsor or pay for these kinds of programs.