Back to Resources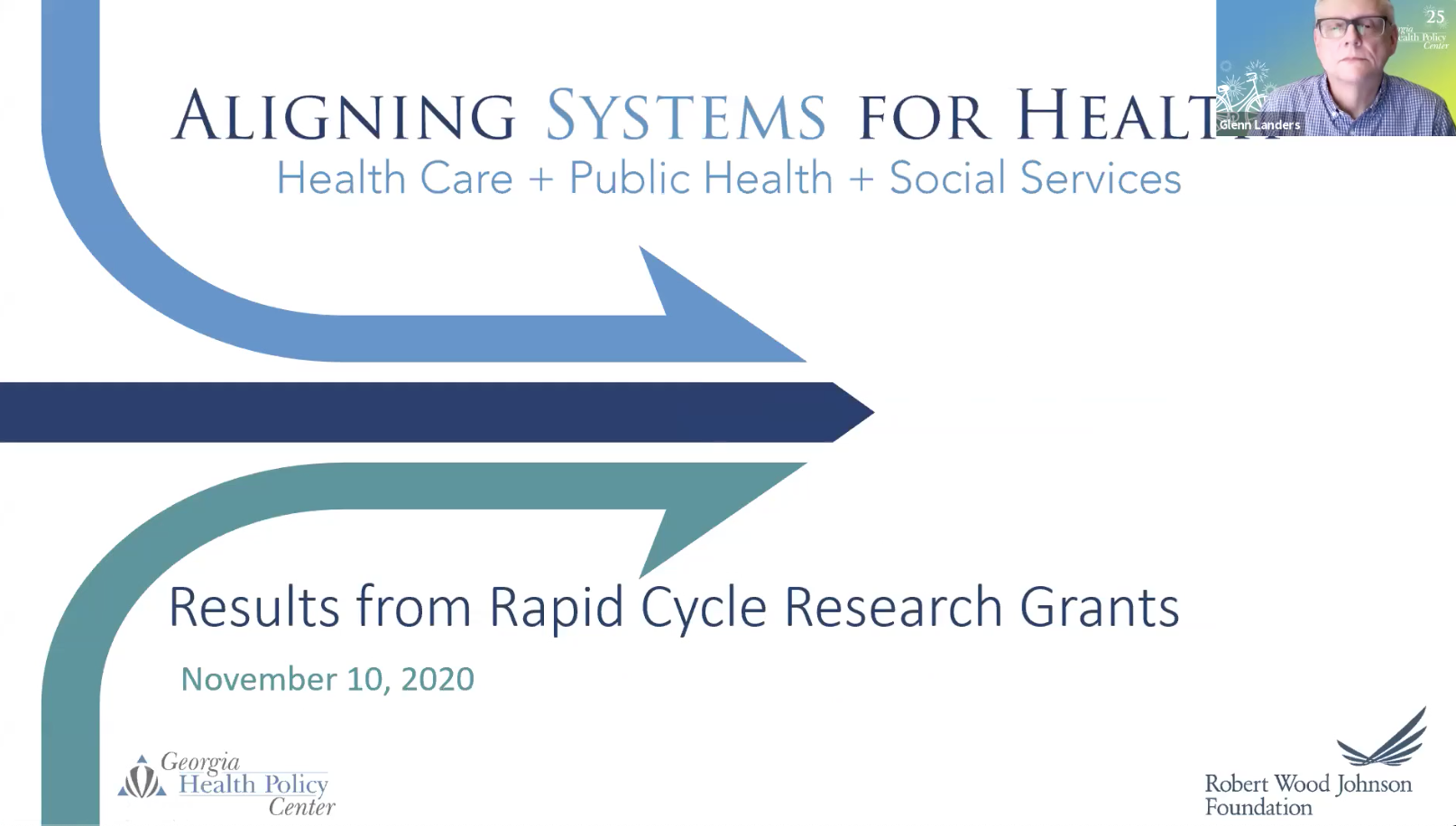 Aligning Systems for Health: Results from Rapid Cycle Research Grants
---
Aligning Systems for Health, supported by the Robert Wood Johnson Foundation and led by the Georgia Health Policy Center (GHPC), focuses on identifying, testing, and sharing what works to align health care, public health, and social services to better address the goals and needs of the people and communities they serve. The initiative:
Synthesizes existing research learnings and disseminate findings
Supports original research and evaluation
Builds relationships with those already working in the field
Over the past year, GHPC awarded 10 rapid-cycle research grants to explore specific aspects of the Cross-sector Alignment Framework. During this webinar, presenting researchers share learnings from the first three grants.
Presenting researchers include:
Mireille Mclean, Public Health Solutions
Mark Redding, Pathways Community HUB Institute
Alison Salomon, JSI