Back to Resources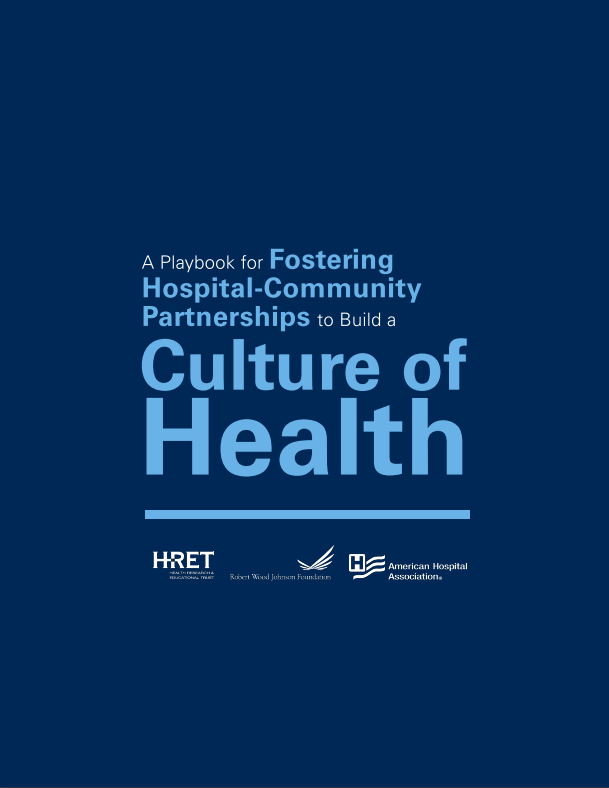 A Playbook for Fostering Hospital-Community Partnerships to Build a Culture of Health
---
This playbook provides a framework for cultivating effective partnerships between hospitals and community organizations, with valuable and practical tools, easily accessible worksheets and actionable strategies to build consensus and accountability within the partnership.
The playbook outlines strategies for sustaining partnerships through transparent communication, long-term funding and leadership support—all of which will help hospitals and health systems foster effective partnerships and build a Culture of Health.
Hospitals and health systems interested in partnering with community organizations can navigate through the playbook and learn how to identify organizations and resources within the community to potentially partner with, host kickoff meetings, and conduct visioning exercises with partners to identify a shared mission.
New and existing partnerships can use innovative strategies, tools and worksheets in this playbook to:
Identify partners and their assets
Host community collaborative meetings
Define roles and responsibilities in a collaborative
Address common goals in a collaborative
Create an action plan
Measure partnership effectiveness
Overcome obstacles
Celebrate progress