Back to Resources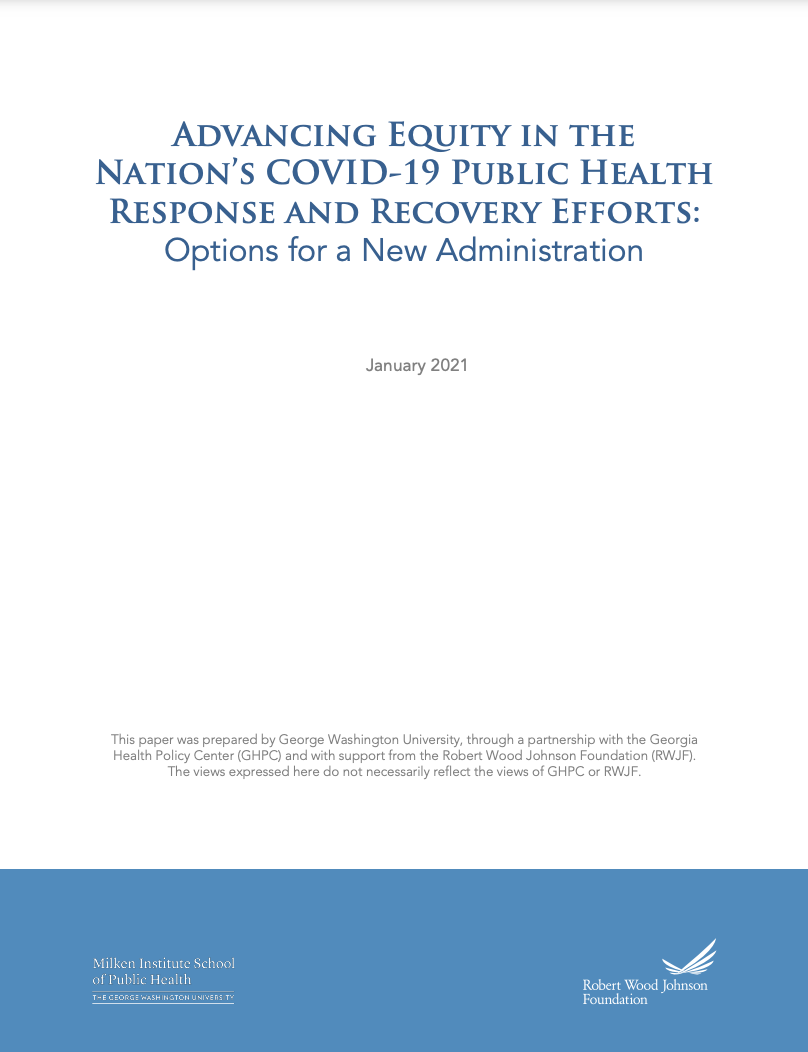 Advancing Equity in the Nation's COVID-19 Public Health Response and Recovery Efforts: Options for a New Administration
---
This paper summarizes policy and programmatic initiatives that a new administration could incorporate into its COVID-19 response and recovery efforts that will ensure a more equitable — and more effective — approach.
Addressing racial equity must be a central part of the nation's response and recovery efforts associated with the COVID-19 pandemic. The pandemic has laid bare the disparities in health outcomes related to race and class in the United States.
The presidential transition and the incoming Biden-Harris administration's commitment to addressing the equity issues associated with the COVID-19 pandemic provide an opportunity to identify programmatic and policy approaches that can ensure the kind of participation in containment and prevention strategies that will address the disproportionate disparities we see every day.
This paper identifies the services that are essential to an equity-centric approach to the COVID-19 pandemic, as well as the infrastructure and workforce needed to ensure these services are available and have an equity focus. It reviews a set of administrative and legislative steps that the new presidential administration can take to strengthen the immediate response to the pandemic and address the long-term health and social needs the pandemic has exacerbated. Finally, it offers a strategy for "building back better" in the long term.
This paper was prepared by George Washington University, through a partnership with the Georgia Health Policy Center and with support from the Robert Wood Johnson Foundation.