Back to Resources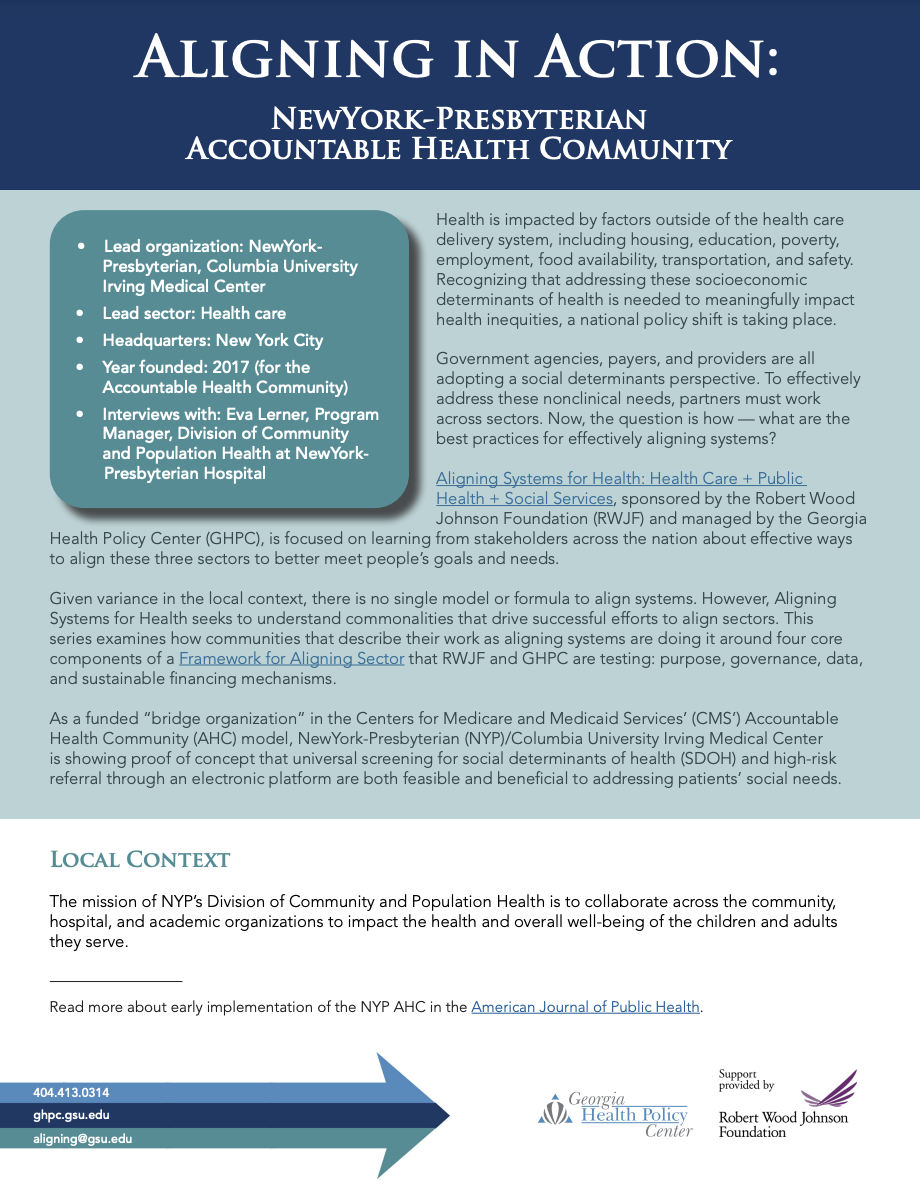 Aligning in Action: NewYork-Presbyterian Accountable Health Community
---
This case study features how the NewYork-Presbyterian (NYP)/Columbia University Irving Medical Center is showing proof of concept that universal screening for social determinants of health and high-risk referral through an electronic platform are both feasible and beneficial to addressing patients' social needs.
As a funded "bridge organization" in the Centers for Medicare and Medicaid Services' Accountable Health Community model, the mission of NYP's Division of Community and Population Health is to collaborate across the community, hospital, and academic organizations to impact the health and overall well-being of the children and adults they serve.
Aligning Systems for Health: Health Care + Public Health + Social Services, supported by the Robert Wood Johnson Foundation and managed by the Georgia Health Policy Center, is focused on learning from stakeholders across the nation about effective ways to align these three sectors to better meet people's goals and needs.