Back to Resources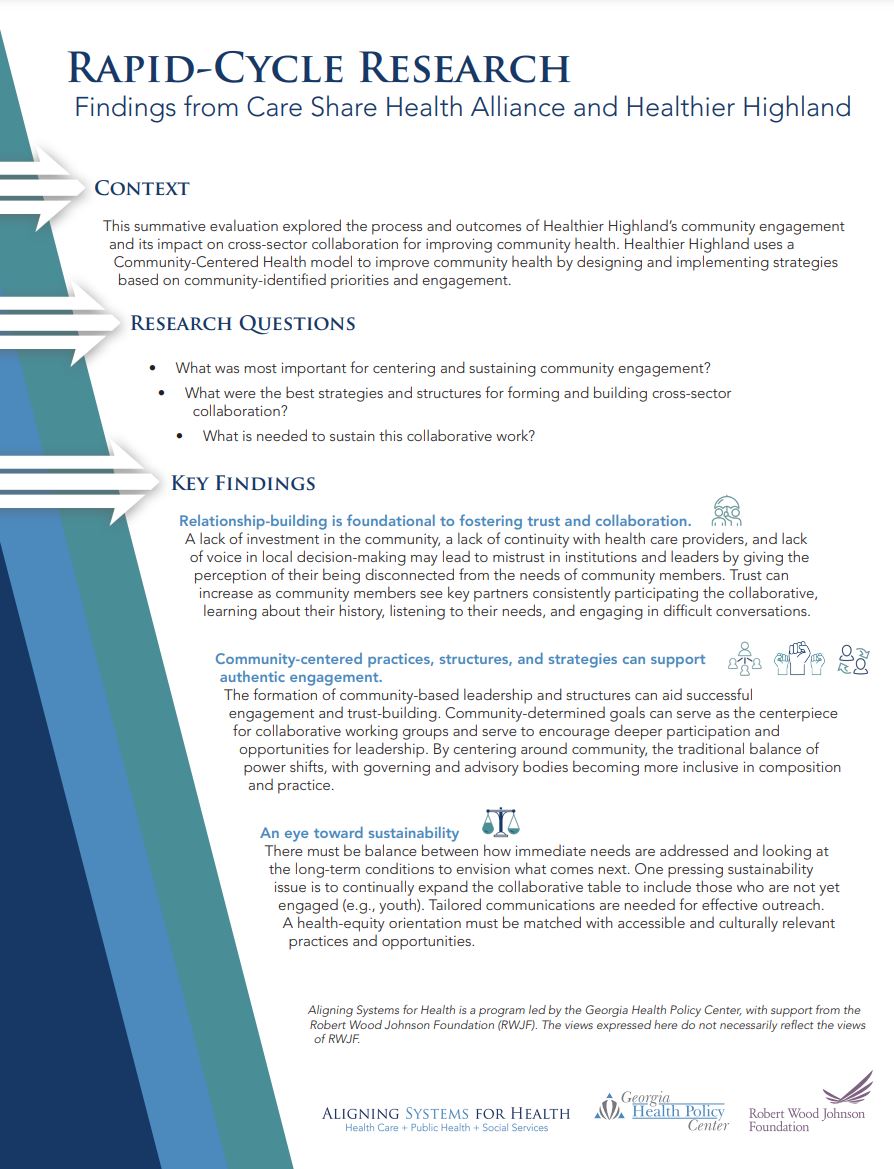 Aligning Systems for Health: Rapid-Cycle Research Findings from Care Share Health Alliance and Healthier Highland
---
Aligning Systems for Health, supported by the Robert Wood Johnson Foundation and led by the Georgia Health Policy Center, awarded 10 rapid-cycle research grants to explore specific aspects of the Framework for Aligning Sectors. This is a summary of findings from Healthier Highland, which explored:
What was most important for centering and sustaining community engagement?
What were the best strategies and structures for forming and building cross-sector collaboration
What is needed to sustain this collaborative work?