Back to Resources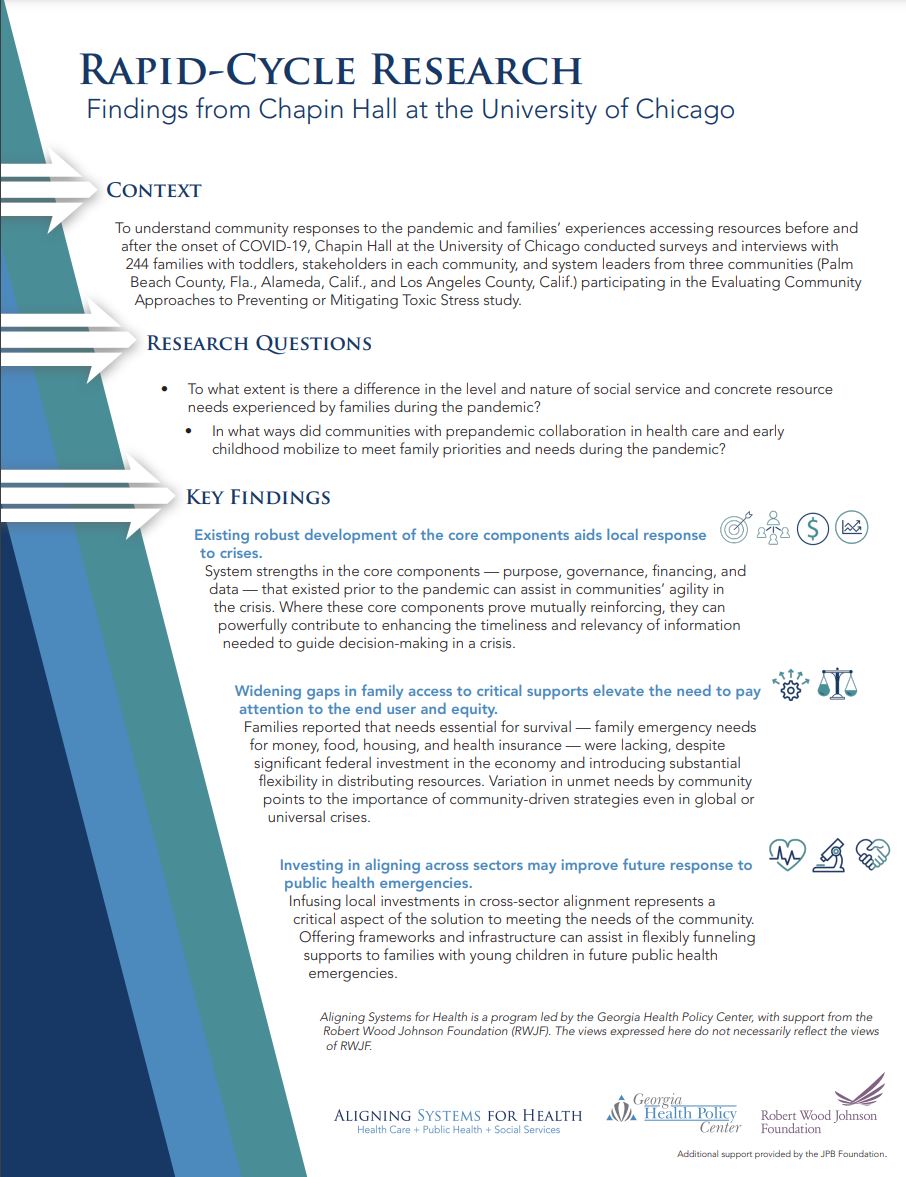 Aligning Systems for Health: Rapid-Cycle Research Findings from Chapin Hall at the University of Chicago
---
Aligning Systems for Health, supported by the Robert Wood Johnson Foundation and led by the Georgia Health Policy Center, awarded 10 rapid-cycle research grants to explore specific aspects of the Framework for Aligning Sectors. This is a summary of findings from Chapin Hall at the University of Chicago, which explored:
To what extent is there a difference in the level and nature of social service and concrete resource needs experienced by families during the pandemic?
In what ways did communities with prepandemic collaboration in health care and early childhood mobilize to meet family priorities and needs during the pandemic?