Back to Resources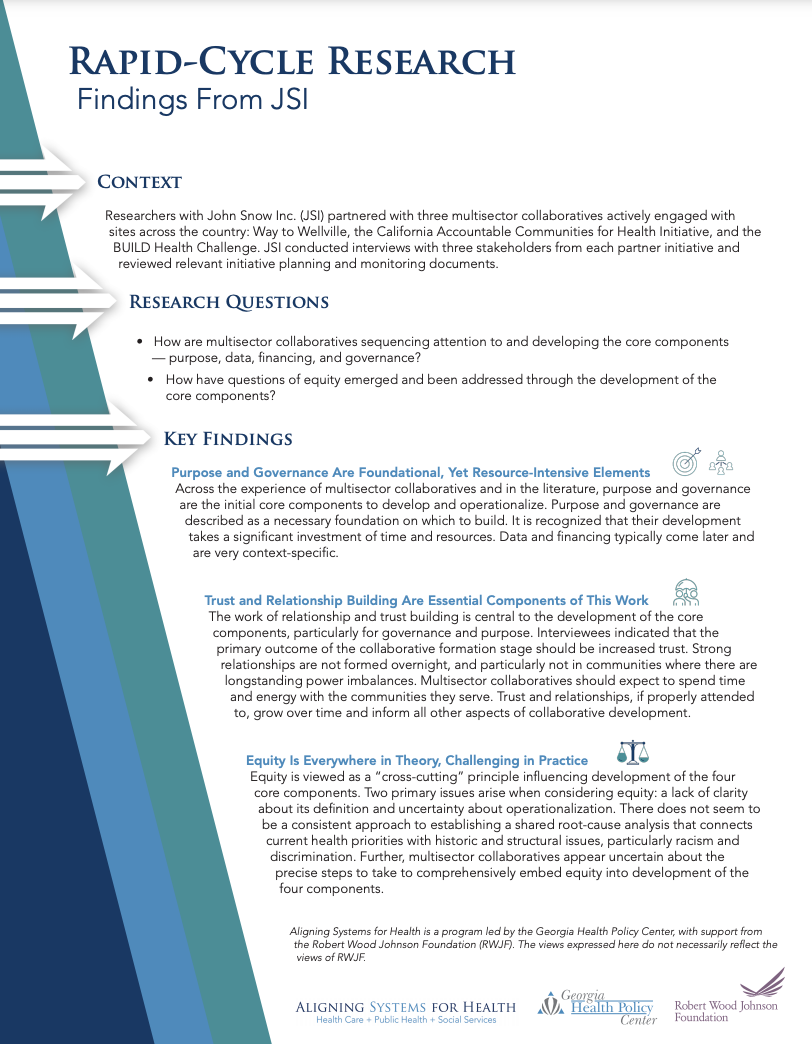 Aligning Systems for Health: Rapid-Cycle Research Findings From JSI
---
Aligning Systems for Health, supported by the Robert Wood Johnson Foundation and led by the Georgia Health Policy Center, awarded 10 rapid-cycle research grants to explore specific aspects of the Framework for Aligning Sectors. This is a summary of findings from JSI, which explored:
How are multi-sector collaboratives sequencing attention to and developing the core components— purpose, data, financing, and governance?
How have questions of equity emerged and been addressed through the development of the core components?