Back to Resources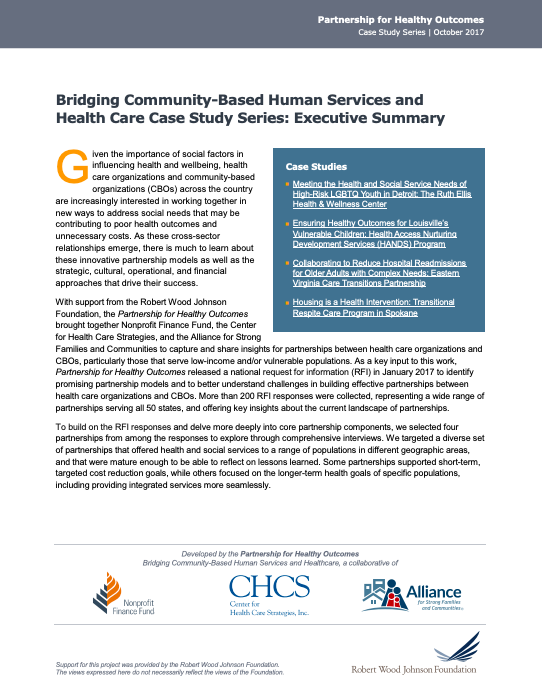 Bridging Community-Based Human Services and Health Care Case Study Series: Executive Summary
---
This brief captures and shares insights for partnerships between health care organizations and community-based organizations, particularly those that serve low-income and/or vulnerable populations.
Four case studies provide important lessons for how successful partnerships deliver services, share information, secure funding, engage their communities, and evaluate success. Some partnerships supported short-term, targeted cost reduction goals, while others focused on the longer-term health goals of specific populations, including providing integrated services more seamlessly.
Each case study examines the operational aspects of the partnership (e.g., service delivery model; information sharing and reporting across partners; and patient and community engagement strategies) and broader infrastructure that is critical to strong partnerships (e.g., shared governance approaches, the funding models, and evaluation approaches).