Back to Resources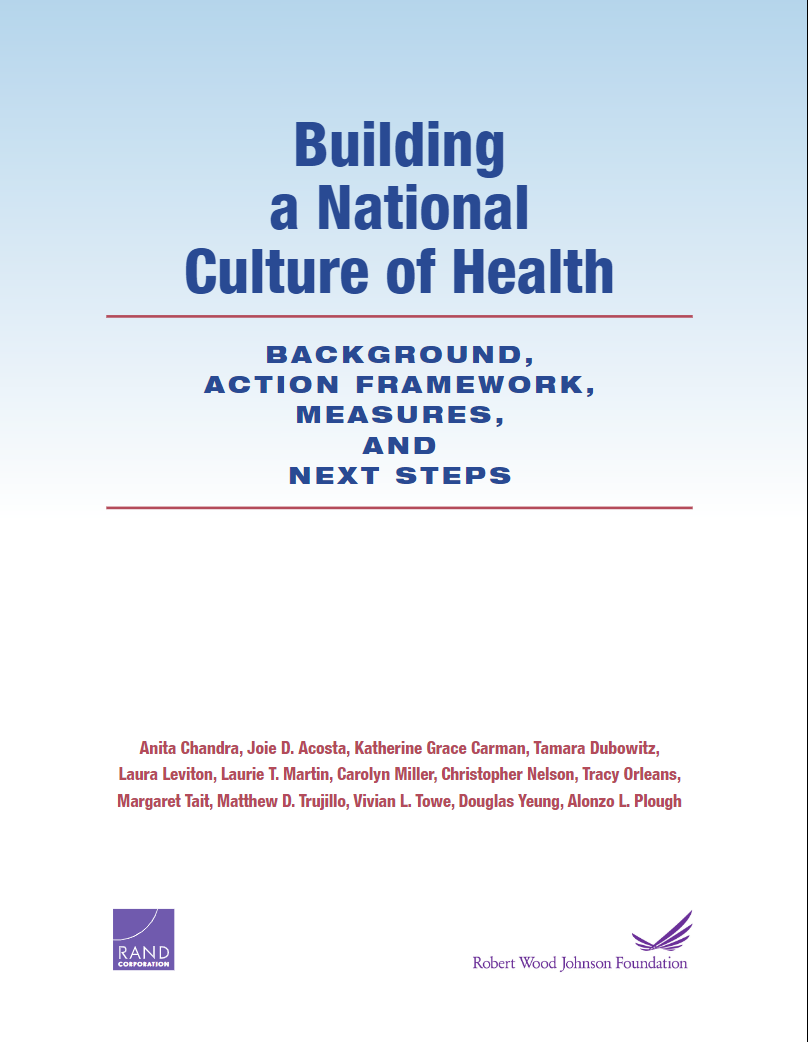 Building a National Culture of Health: Background, Action Framework, Measures, and Next Steps
---
This report provides background on the development of the Culture of Health action framework that identifies how the nation will work toward achieving the goal of enabling everyone in our diverse society to lead healthier lives, now and for generations to come.
Action areas are the core areas in which investment and activity are needed to activate and cultivate a Culture of Health broadly, while drivers indicate where the nation needs to accelerate change within those action areas specifically.
Given that the Robert Wood Johnson Foundation is focused on using the action framework and measures to catalyze a national dialogue about content and investments to improve population health and well-being, the report should be beneficial to a range of national, state, and local leaders across a variety of sectors that contribute to health.