Back to Resources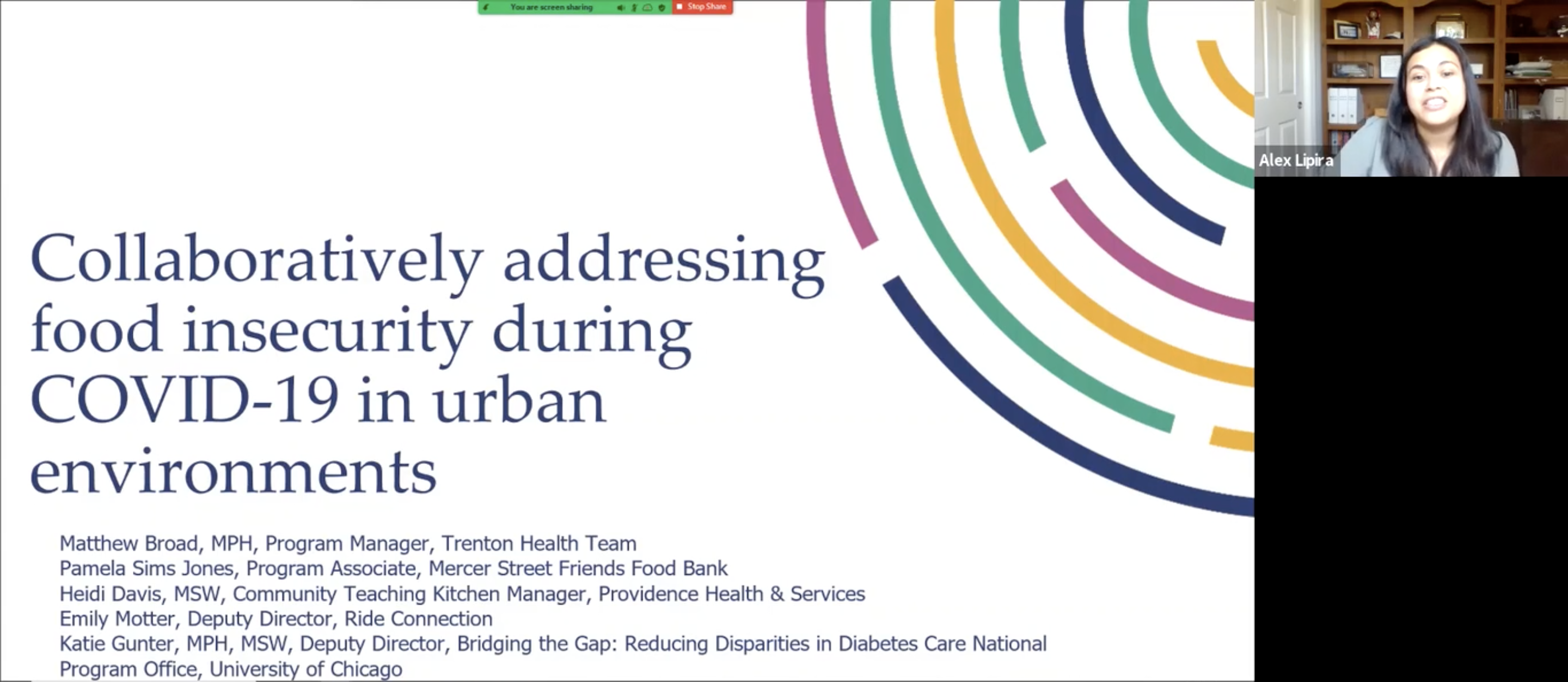 Collaboratively Addressing Food Insecurity During COVID-19 in Urban Environments
---
This webinar examines the strategies of collaboratives in Trenton, New Jersey and Portland, Oregon that address acute food insecurity in urban environments during the COVID-19 pandemic.
Leaders from the Trenton Health Team, a non-profit public health collaborative, and Mercer Street Friends, a local food bank, shared collaborated with a network of 50+ organizations to respond to specific food access needs during the pandemic in Trenton, New Jersey.
Leaders from Providence Health & Services and Ride Connection, a non-profit providing transportation support services, discussed their partnership and how integrated food and health care services in a hospital-based environment revealed opportunities to eliminate stigma and barriers associated with seeking food and education in Portland, Oregon.