Back to Resources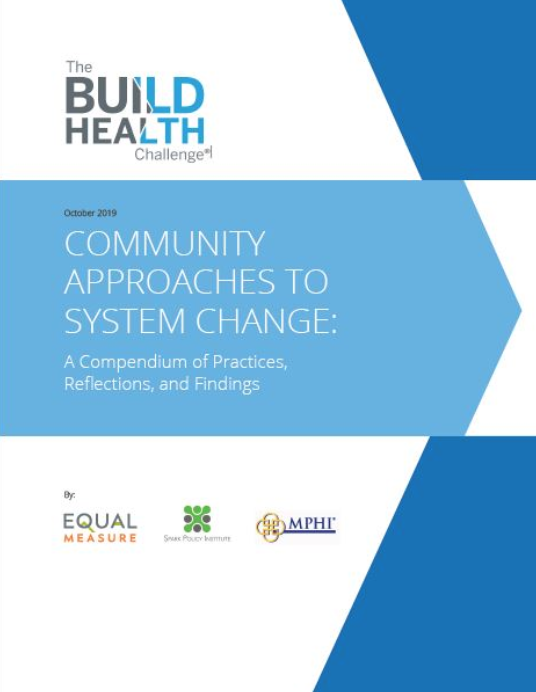 Community Approaches to System Change: A Compendium of Practices, Reflections, and Findings
---
This report captures and assesses results from 19 communities across the country working over the last two years with the goal of fostering sustainable improvements in health.
Interviewing the teams that made these changes happen, Community Approaches to Systems Change dives into how the changes happened, what was required for the changes to occur, and what the lessons learned are that other communities and leaders can use and/or apply themselves.
This Compendium contains four sections:
Systems Change Brief
Spotlight on Health Equity
Spotlight on Partnership Health
Spotlight on Community Engagement
This Compendium shares with the field what has been learned about community-level progress from four years of implementing, testing, and observing the BUILD principles in action in communities across the US.