Back to Resources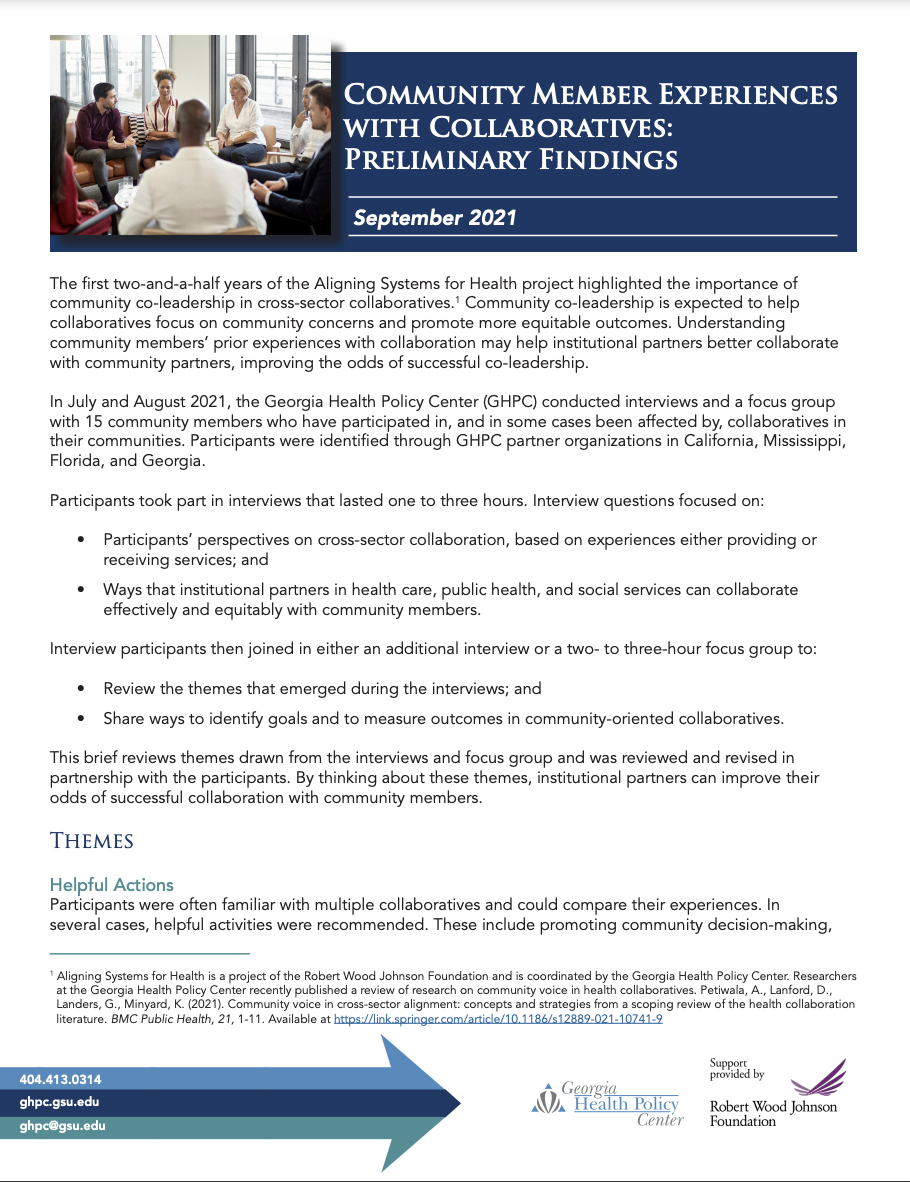 Community Member Experiences with Collaboratives: Preliminary Findings
---
This brief presents findings from interviews and a focus group with 15 community members who have participated in, and in some cases been affected by, cross-sector collaboratives in their communities. Interview questions focused on:
Participants' perspectives on cross-sector collaboration, based on experiences either providing or receiving services; and
Ways that institutional partners in healthcare, public health, and social services can collaborate effectively and equitably with community members.
Aligning Systems for Health: Health Care + Public Health + Social Services, supported by the Robert Wood Johnson Foundation and managed by the Georgia Health Policy Center, is focused on learning from stakeholders across the nation about effective ways to align these three sectors to better meet people's goals and needs.