Back to Resources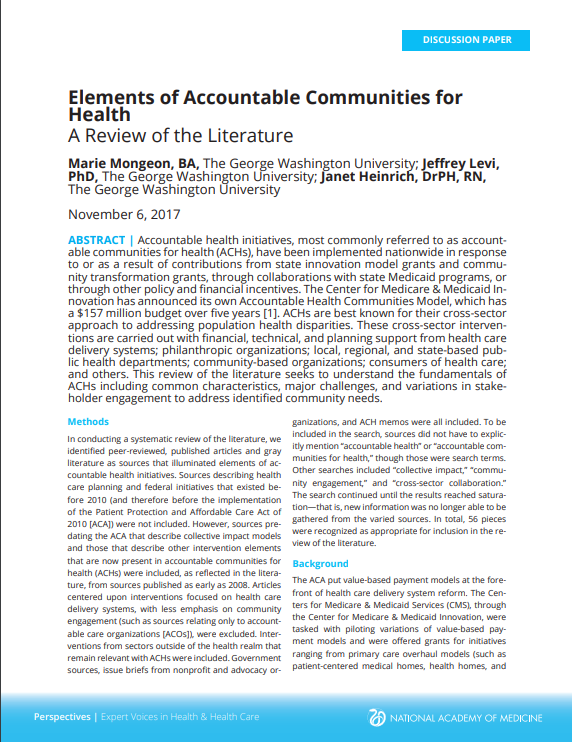 Elements of Accountable Communities for Health: A Review of the Literature
---
This review of the literature seeks to understand the fundamentals of accountable communities for health (ACHs), including common characteristics, major challenges, and variations in stakeholder engagement to address identified community needs.
In conducting a systematic review of the literature, the National Academy of Medicine identified peer-reviewed, published articles, and gray literature as sources that illuminated elements of accountable health initiatives. In total, 56 pieces were recognized as appropriate for inclusion in the review of the literature.
ACHs are best known for their cross-sector approach to addressing population health disparities. These cross-sector interventions are carried out with financial, technical, and planning support from health care delivery systems; philanthropic organizations; local, regional, and state-based public health departments; community-based organizations; consumers of health care; and others.