Back to Resources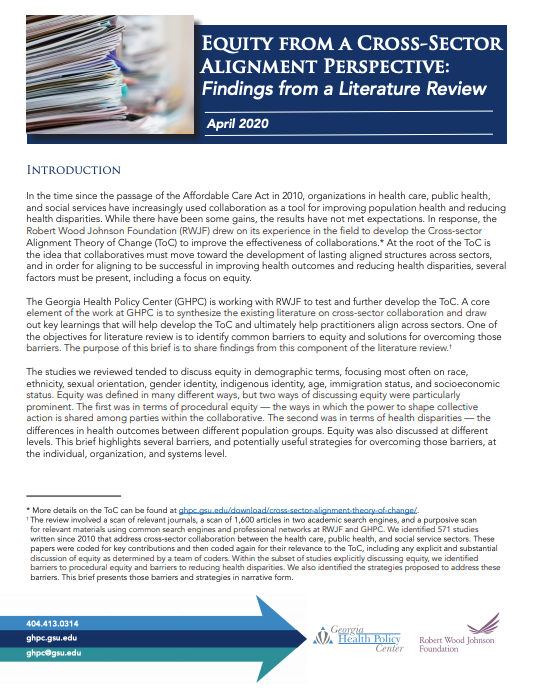 Equity from a Cross-Sector Alignment Perspective: Findings from a Literature Review
---
This brief highlights findings from a literature review which identifies common barriers to equity and solutions for overcoming those barriers at the individual, organization, and systems level.
The literature on health-oriented, cross-sector collaborations identifies a number of barriers to increasing procedural equity and reducing health disparities. However, it also identifies many strategies for overcoming those barriers. These strategies can be implemented at the individual, organization, and systems level. As organizations transition from small-scale collaboratives toward systems wide alignment, these strategies may help participants reduce or eliminate persistent health disparities.
The Georgia Health Policy Center (GHPC) is working with the Robert Wood Johnson Foundation to test and further develop the Theory of Change, as part of Aligning Systems for Health. A core element of the work at GHPC is to synthesize the existing literature on cross-sector collaboration and draw out key learnings that will help develop the Theory of Change and ultimately help practitioners align across sectors.