Back to Resources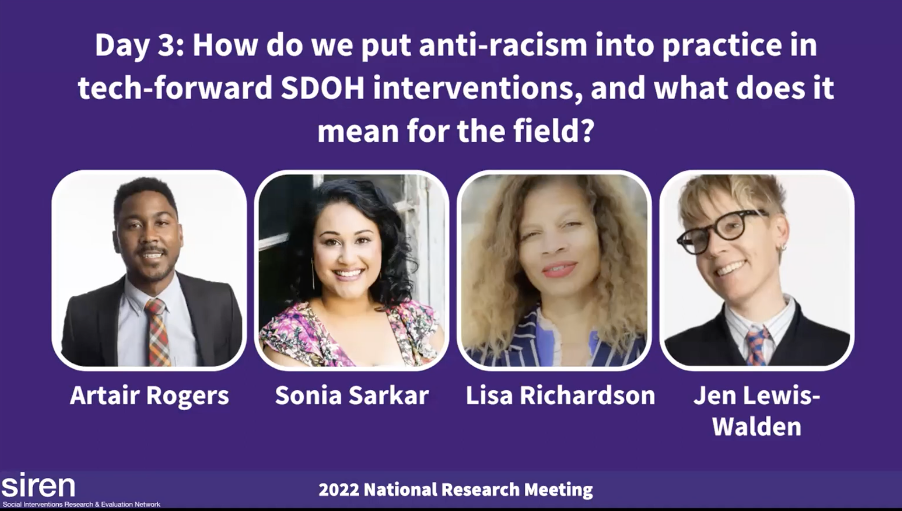 How Do We Put Anti-Racism Into Practice in Tech-Forward SDOH Interventions, and What Does it Mean for the Field?
---
This webinar provides space to deepen actionable research and expand collaboration to center community governance, ownership, and associated impacts, for future tech-forward SDOH investments.
This webinar highlighted the critical role of researchers and evaluators to ensure that the expanding Social Determinants of Health field, particularly social needs technology platforms and associated Social Determinants of Health interventions, are held accountable to applying data ethics principles and helping to build the base of evidence and value case for community governance.