Back to Resources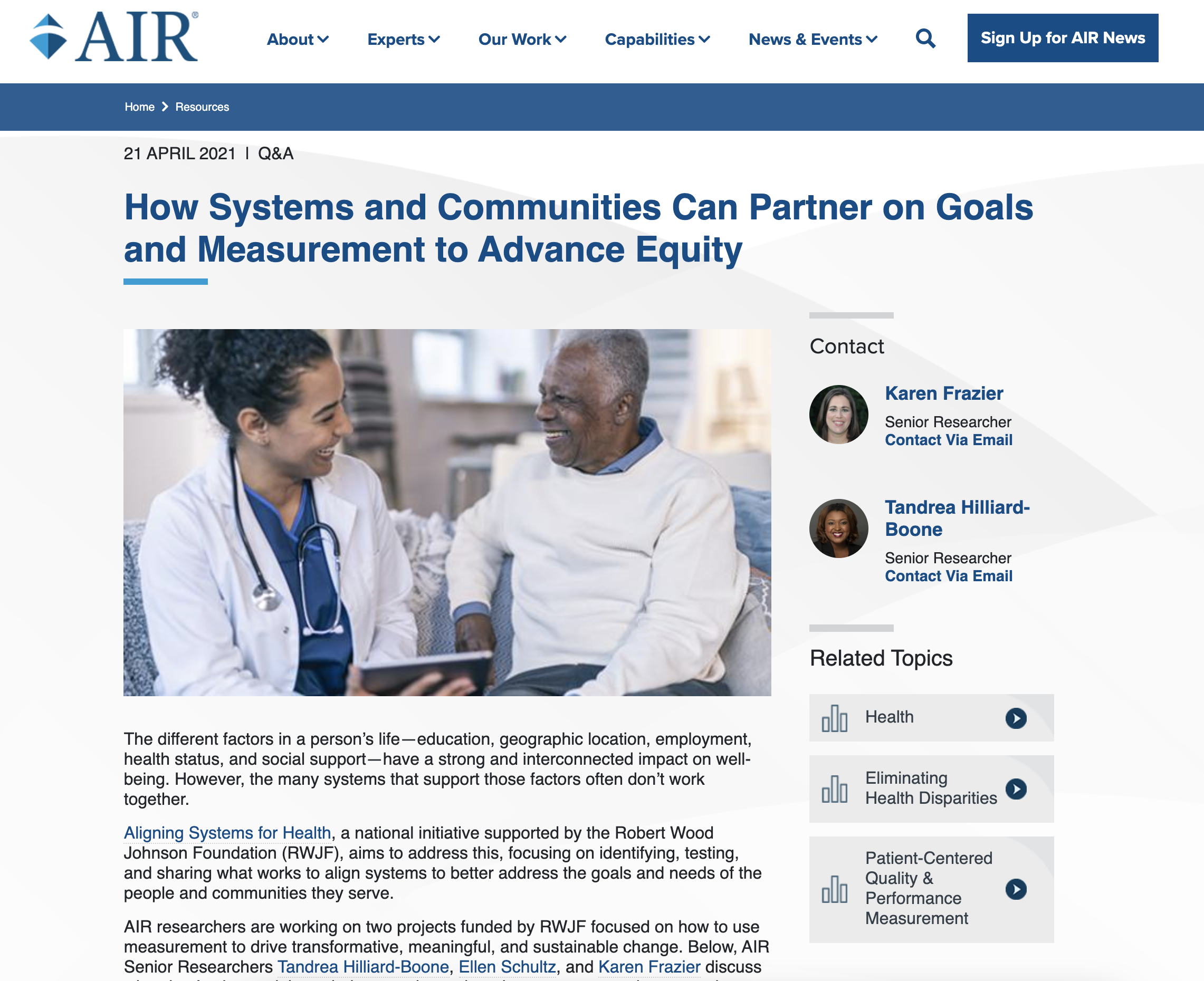 How Systems and Communities Can Partner on Goals and Measurement to Advance Equity
---
This Q&A discusses project learnings on how systems can keep people healthy and how to use measurement as a tool to make changes in equitable ways.
The different factors in a person's life—education, geographic location, employment, health status, and social support—have a strong and interconnected impact on well-being. However, the many systems that support those factors often don't work together.
In this Q&A, American Institutes for Research analysts discuss two projects (Aligning Systems with Shared Measurement and Patient-Centered Measurement Pilot Projects) funded by the Robert Wood Johnson Foundation focused on how to use measurement to drive transformative, meaningful, and sustainable change.