Back to Resources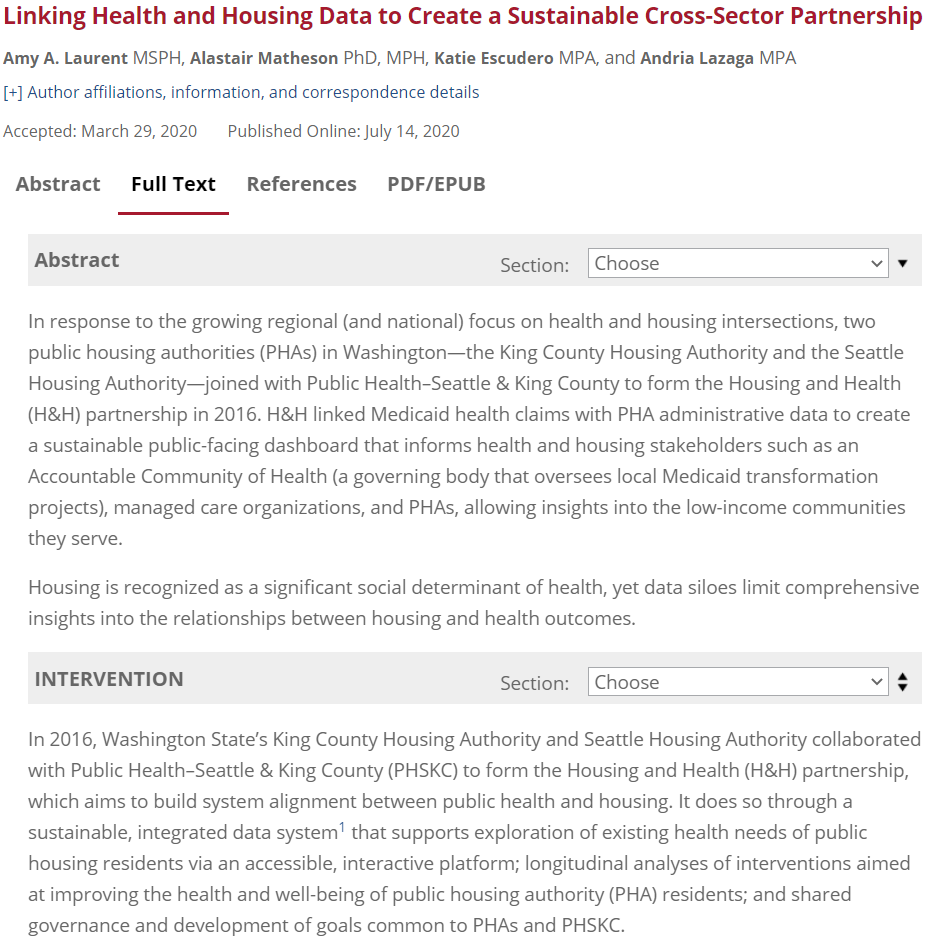 Linking Health and Housing Data to Create a Sustainable Cross-Sector Partnership
---
This article outlines Washington State's King County Housing Authority and Seattle Housing Authority collaboration with Public Health–Seattle & King County (PHSKC) to form the Housing and Health partnership, which aims to build system alignment between public health and housing.
It does so through a sustainable, integrated data system that supports exploration of existing health needs of public housing residents via an accessible, interactive platform; longitudinal analyses of interventions aimed at improving the health and well-being of public housing authority (PHA) residents; and shared governance and development of goals common to PHAs and PHSKC.
These findings are part of a collection of 15 new studies released on July 14, 2020 in a special issue of the American Journal of Public Health, all focused on the topic of aligning health and social systems to improve population health.