Back to Resources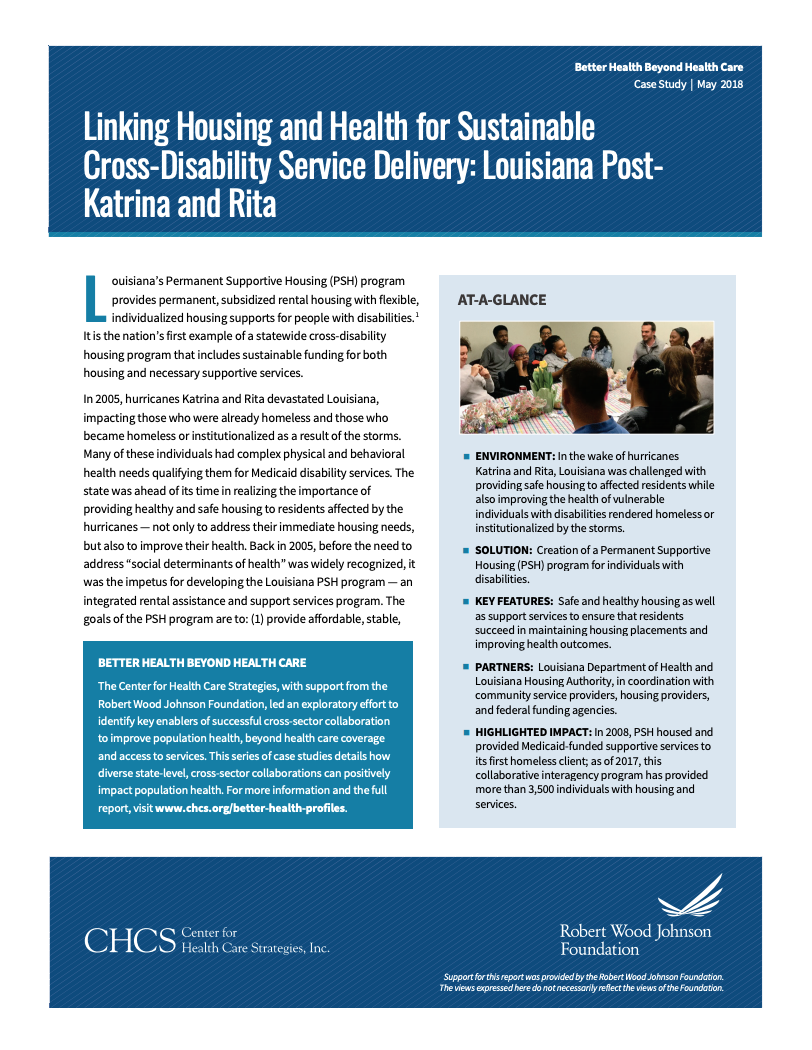 Linking Housing and Health for Sustainable Cross-Disability Service Delivery: Louisiana Post-Katrina and Rita
---
This case study looks at Louisiana's Permanent Supportive Housing program, the nation's first example of a statewide cross-disability housing program that includes sustainable funding for both housing and necessary supportive services. The establishment of the program enabled Louisiana to address individuals' housing and services needs using a multi-agency approach to funding and sustainability.
The state was ahead of its time in realizing the importance of providing healthy and safe housing to residents affected by the hurricanes—not only to address their immediate housing needs, but also to improve their health.
The program is jointly run by the state Medicaid agency and the Louisiana Housing Authority. In addition to administering the Medicaid program, the Louisiana Department of Health is an umbrella, Governor's cabinet-level agency that includes the Office for Citizens with Developmental Disabilities, the Office of Aging and Adult Services, the Office of Behavioral Health, and the Office of Public Health. Being connected under one umbrella facilitates collaboration, coordination, and service wrap-around for the cross-disability program.
This case study is part of a series that details how diverse state-level, cross-sector collaborations can positively impact population health.