Back to Resources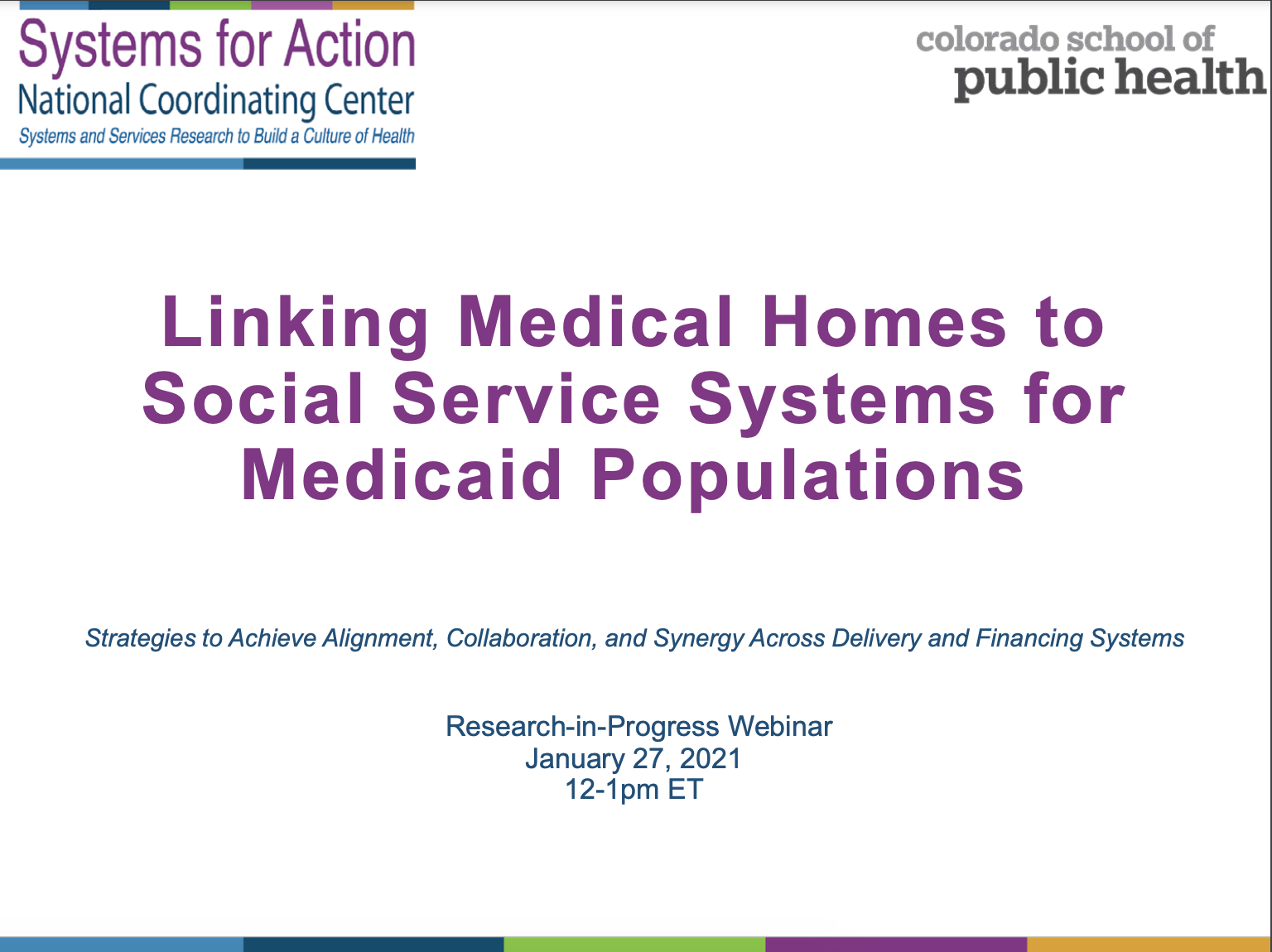 Linking Medical Homes to Social Service Systems for Medicaid Populations
---
This webinar outlines how implementing a web-based communication and care management platform supporting electronic communication between patient-centered medical homes and social service providers affects care for Medicaid patients.
Low socioeconomic status and other social risk factors are linked to poor health outcomes and increased emergency department (ED) visits. Assessing and addressing these social risk factors can help improve these outcomes. However, connecting social services organizations addressing these risk factors with organizations providing medical services can be very challenging, due in part to systems that do not "talk" to each other.
The research team will investigate the effects of the intervention on the identification and delivery of services to address social risks, quality of care, and unnecessary ED utilization. Findings from this study will contribute to best practices and guidance for other communities.