Back to Resources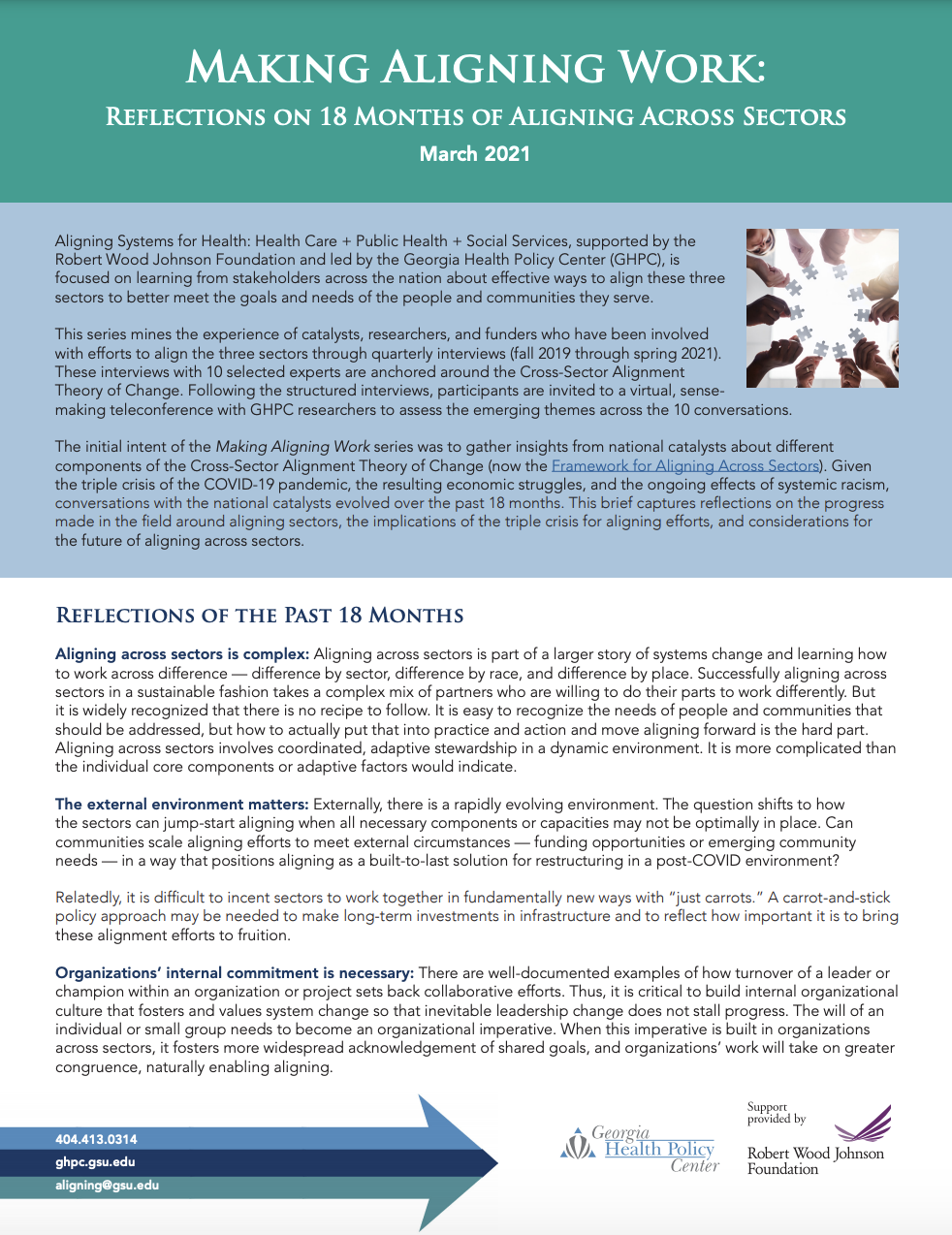 Making Aligning Work: Reflections on 18 Months of Aligning Across Sectors
---
This brief captures reflections on the progress made in the field around aligning sectors, the implications of the triple crisis for aligning efforts, and considerations for the future of aligning across sectors.
The initial intent of the Making Aligning Work series was to gather insights from national catalysts about different components of the Cross-Sector Alignment Theory of Change (now the Framework for Aligning Across Sectors). Given the triple crisis of the COVID-19 pandemic, the resulting economic struggles, and the ongoing effects of systemic racism,conversations with the national catalysts evolved over the past 18 months.
Aligning Systems for Health: Health Care + Public Health + Social Services, supported by the Robert Wood Johnson Foundation and managed by the Georgia Health Policy Center, is focused on learning from stakeholders across the nation about effective ways to align these three sectors to better meet people's goals and needs.