Back to Resources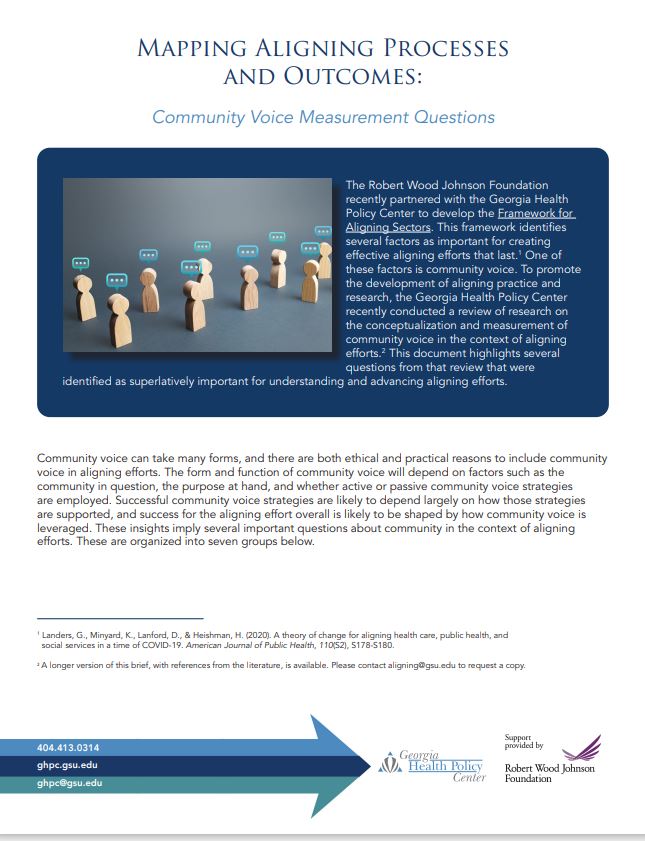 Mapping Aligning Processes and Outcomes: Community Voice Measurement Questions
---
This brief identifies successful community voice strategies and how those strategies are supported. This document includes several important questions about community in the context of aligning efforts, including:
Who is the community?
When do community members have a voice?
Does the community voice strategy involve passive community voice?
Does the community voice strategy involve active community voice?
Is community voice being supported?
How do community member perceive aligning efforts?
Is community being leveraged effectively?
Aligning Systems for Health: Health Care + Public Health + Social Services, supported by the Robert Wood Johnson Foundation and managed by the Georgia Health Policy Center, is focused on learning from stakeholders across the nation about effective ways to align these three sectors to better meet people's goals and needs.