Back to Resources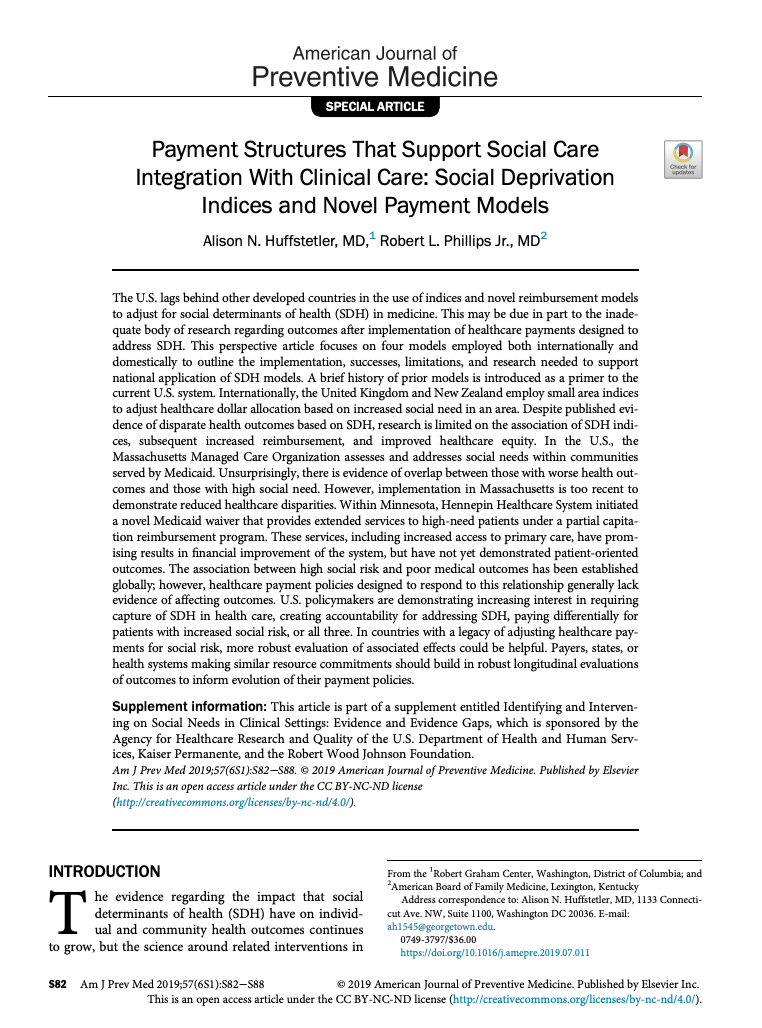 Payment Structures that Support Social Care Integration with Clinical Care: Social Deprivation Indices and Novel Payment Models
---
This perspective article published in the American Journal of Preventive Medicine focuses on four models employed both internationally and domestically to outline the implementation, successes, limitations, and research needed to support national application of social determinants of health models.
Currently, there are a handful of international and regional U.S. models that address social determinants of health with dedicated financial support. The article describes:
National programs in New Zealand and the UK that use research-derived, small-area social determinants of health indices to standardize adjustment for clinical and social services to account for needs
The Massachusetts Managed Care accountable care organization payment adjustments and Hennepin Healthcare System (Minnesota) are described as local options that address individual and community social determinants of health.
All four examples use area-based risk and some blend area risk with patient-level characteristics to adjust health care payments and resource allocation.
This article is part of a supplement entitled "Identifying and Intervening on Social Needs in Clinical Settings: Evidence and Evidence Gaps," which is sponsored by the Agency for Healthcare Research and Quality of the U.S. Department of Health and Human Services, Kaiser Permanente, and the Robert Wood Johnson Foundation.