Back to Resources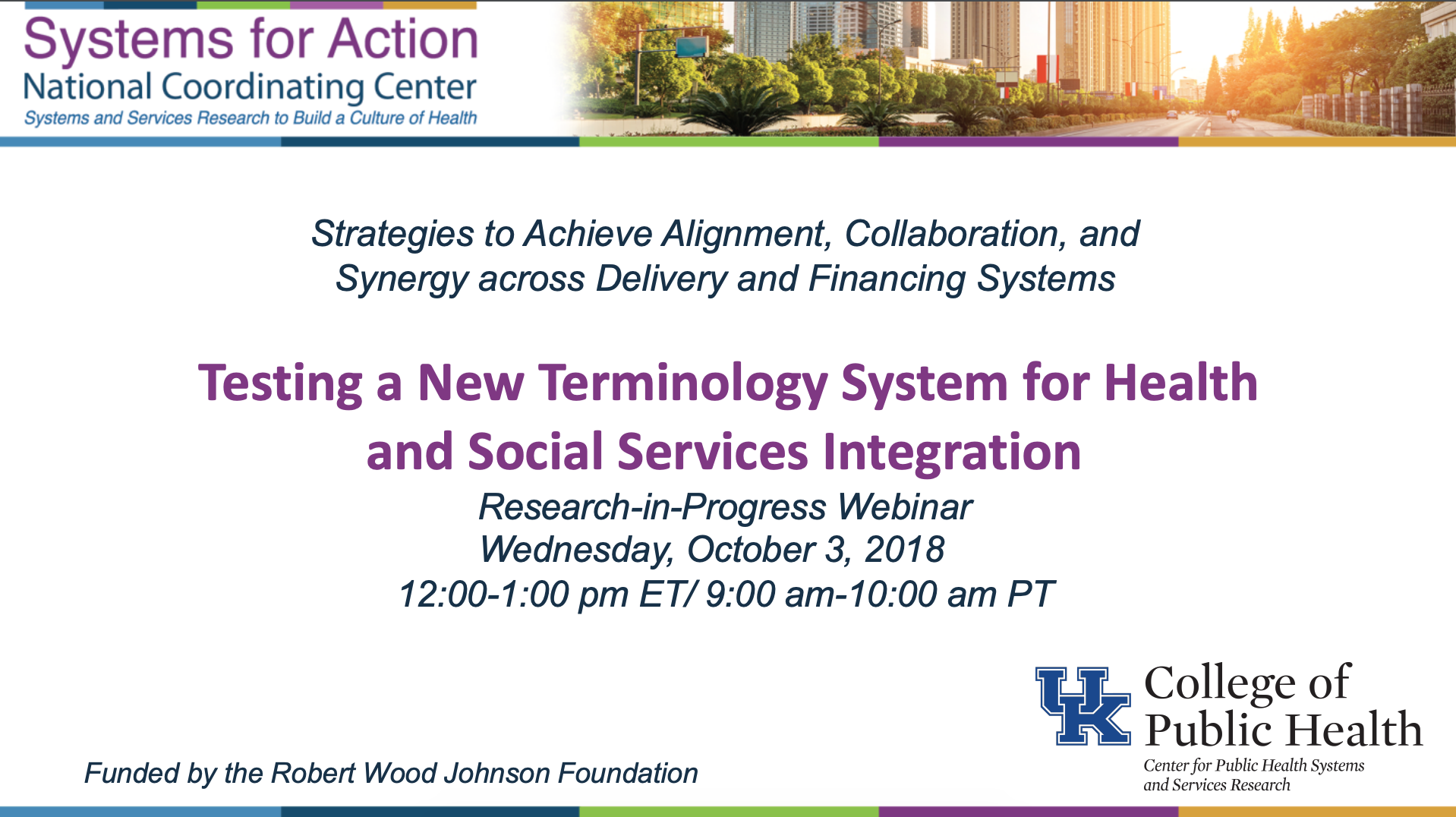 Testing a New Terminology System for Health and Social Services Integration
---
This webinar evaluates a novel mechanism for incorporating social services into existing health billing codes, thereby allowing both social and health care services to be reimbursed within one system. Drs. Miriam Laugesen and Sara Abiloa of Columbia University Mailman School of Public Health discuss the study.
Historically, common payment standards intended to link private health care providers with payers did not factor in coding or language to cover services provided by nonmedical personnel. Non-medical personnel, specifically those in the social services sector, remain at a financial disadvantage relative to their peers. Payment structures and coding systems are not neutral administrative directories but reflect the social and political environment in which they were produced. The inclusion or exclusion of covered services in the standard coding language has multiple downstream consequences and can lead to health inequities.
Review of regulations governing coding methodologies, insurance agency payer plans, and feedback from stakeholder interviews inform recommendations on changes to policies that would codify social services and potentially improve access to services that address the social determinants of health.