Back to Resources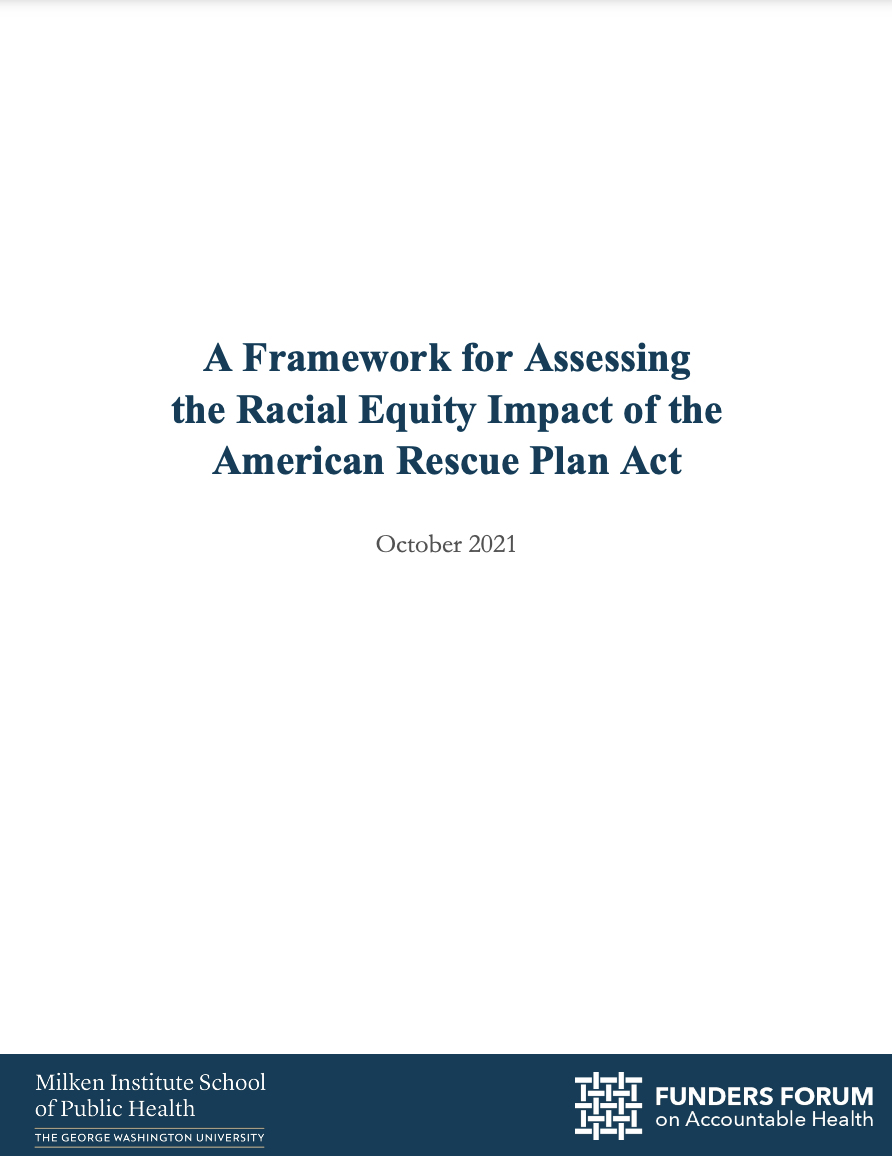 A Framework for Assessing the Racial Equity Impact of the American Rescue Plan Act
---
This brief summarizes a convening of stakeholders, policy officials, experts, and thought leaders who discussed how government recipients of American Rescue Plan Act funding can be held accountable for focusing on equity in their decision making and programmatic choices.
This paper is organized around two interrelated sets of ideas: (1) Principles and guideposts for an equity-centered decision-making process regarding these funds, along with reporting requirements that will help policy makers and the public understand if these principles have been adhered to; and (2) Policy changes and support systems that are needed to enable this approach.
The Georgia Health Policy Center, in partnership with the School of Public Health at George Washington University and with support from the Robert Wood Johnson Foundation, is identifying, synthesizing, and disseminating cross-sector policy and implementation opportunities that facilitate recovery from the triple crisis of the COVID-19 pandemic, impacts of the 2020 economic downturn, and the ongoing impact of structural racism. The work – Aligning in Crisis — builds on Aligning Systems for Health: Health Care + Public Health + Social Services.