Back to Resources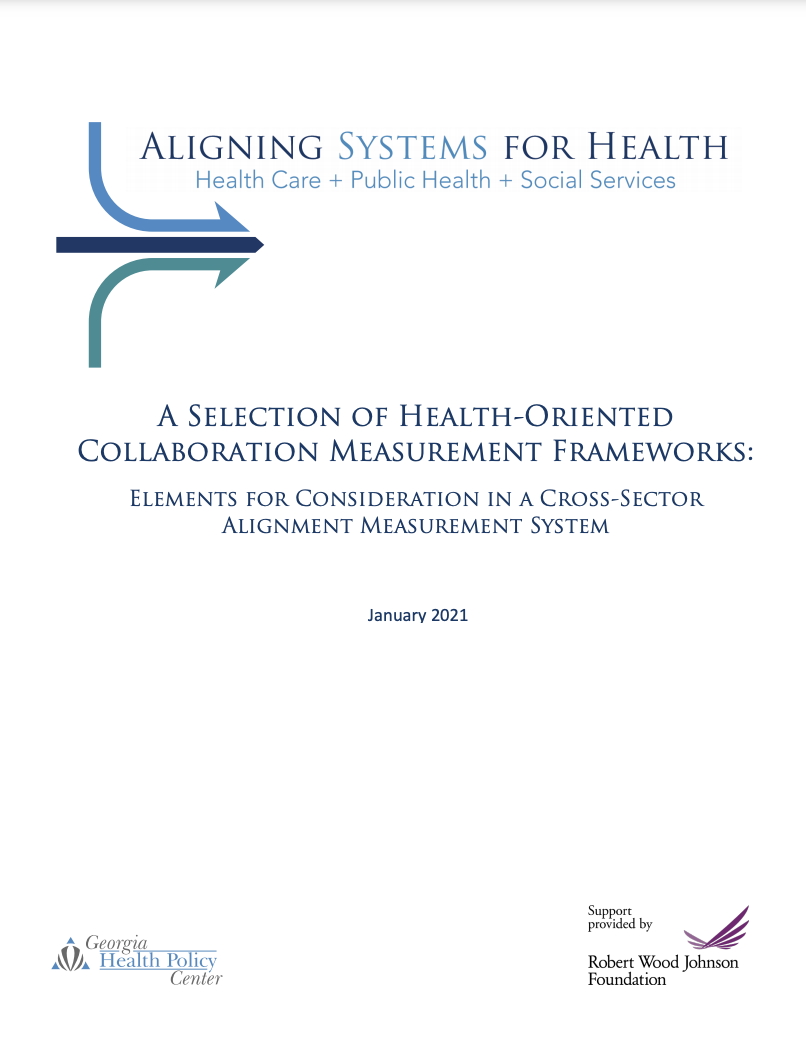 A Selection of Health-Oriented Collaboration Measurement Frameworks: Elements for Consideration in a Cross-Sector Alignment Measurement System
---
This report reviews a diverse set of existing health collaboration measurement frameworks to identify useful elements that may be included in a cross-sector aligning framework.
The measurement frameworks reviewed were chosen for their differing approaches to measurement on the assumption that more could be learned from examining a variety of measurement styles. They include:

The Pathways Community HUB Institute: The PCHI Community HUB Certification Program
Well Being in the Nation Network: The WIN Measurement Framework
Mathematica: An Evaluation of the DASH All In Community Collaboratives
Community Commons: The Seven Vital Conditions for Well-Being Framework
Georgia Health Policy Center (GHPC), 100 Million Healthier Lives, and the County Health Rankings & Roadmaps Project: The Assessment for Advancing Community Transformation
Foundation Strategy Group and Collective Impact Forum: The Guide to Evaluating Collective Impact
Tamarack Institute: The Inquiry Framework
The Funders Forum on Accountable Health: Framework to Measure the Health Equity Impact of Accountable Communities for Health
Aligning Systems for Health: Health Care + Public Health + Social Services, supported by the Robert Wood Johnson Foundation and managed by the Georgia Health Policy Center, is focused on learning from stakeholders across the nation about effective ways to align these three sectors to better meet people's goals and needs.