Back to Resources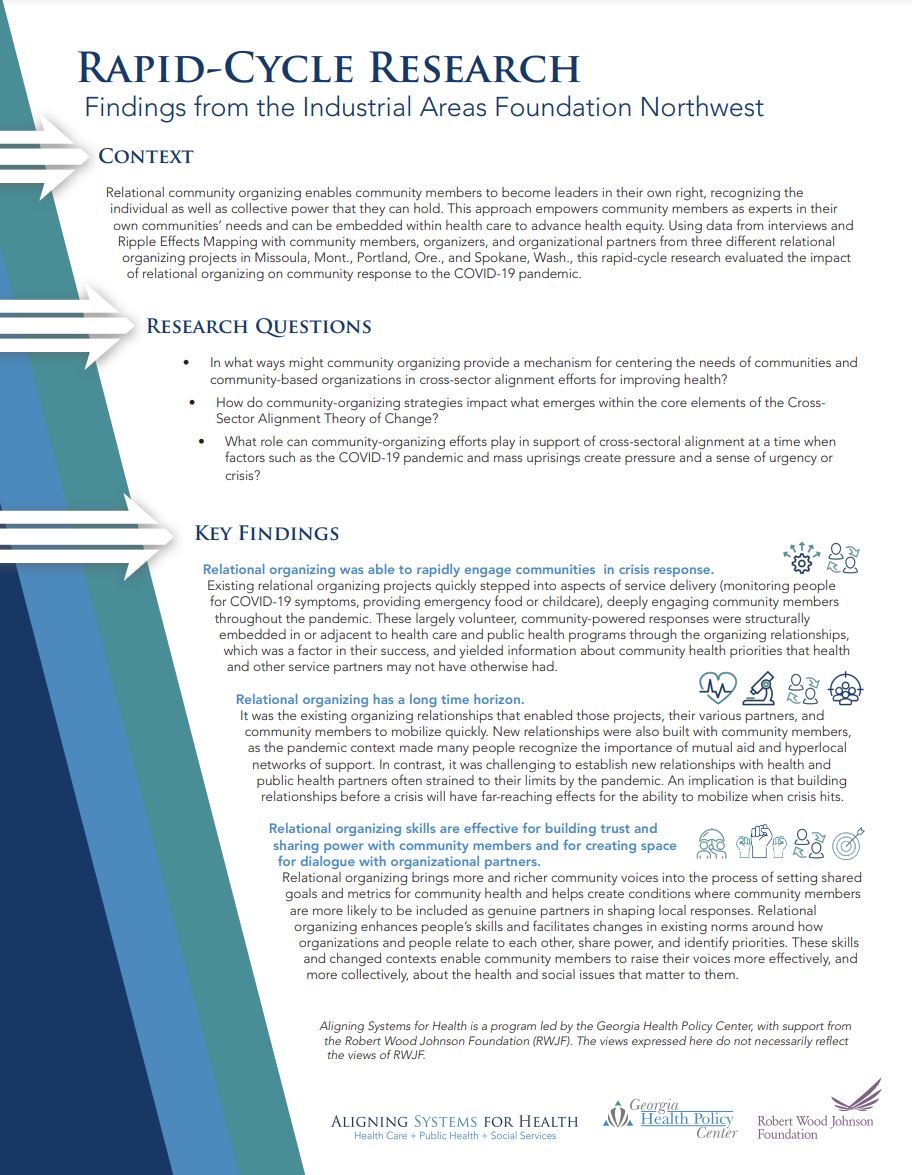 Aligning Systems for Health: Rapid Cycle Research Findings from the Industrial Areas Foundation Northwest
---
Aligning Systems for Health, supported by the Robert Wood Johnson Foundation and led by the Georgia Health Policy Center, awarded 10 rapid-cycle research grants to explore specific aspects of the Framework for Aligning Sectors. This is a summary of findings from Industrial Areas Foundation Northwest, which explored:
In what ways might community organizing provide a mechanism for centering the needs of communities and community-based organizations in cross-sector alignment efforts for improving health?
How do community-organizing strategies impact what emerges within the core elements of the Cross-Sector Alignment Theory of Change?
What role can community-organizing efforts play in support of cross-sectoral alignment at a time when factors such as the COVID-19 pandemic and mass uprisings create pressure and a sense of urgency or crisis?