Back to Resources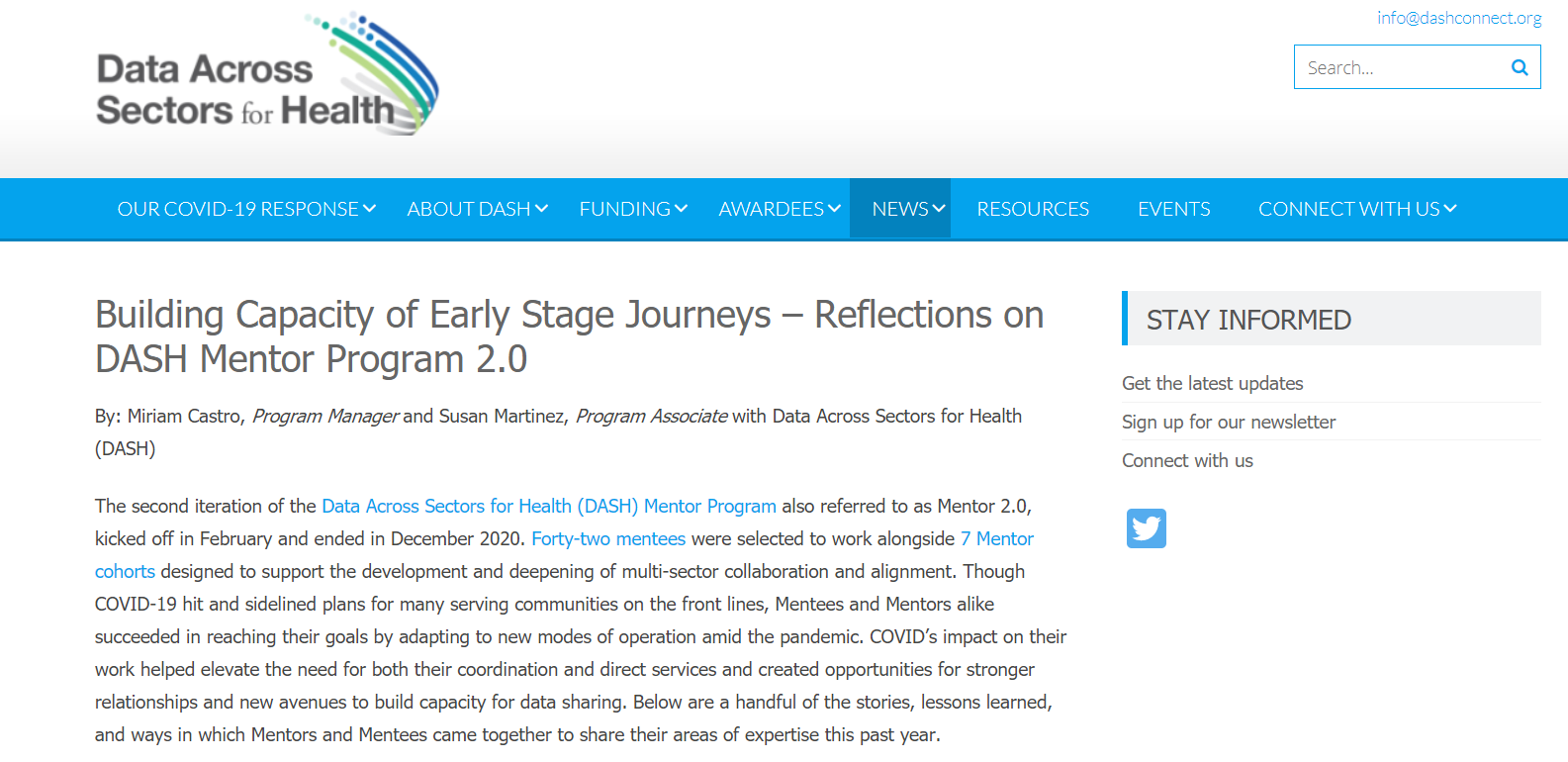 Building Capacity of Early Stage Journeys – Reflections on DASH Mentor Program 2.0
---
This blog examines the lessons learned from Data Across Sectors for Health's Mentor Program during the COVID-19 pandemic.
Forty-two mentees were selected to work alongside seven mentor cohorts designed to support the development and deepening of multi-sector collaboration and alignment. Though COVID-19 hit and sidelined plans for many serving communities on the front lines, mentees and mentors alike succeeded in reaching their goals by adapting to new modes of operation amid the pandemic.
COVID's impact on their work helped elevate the need for both their coordination and direct services and created opportunities for stronger relationships and new avenues to build capacity for data sharing.