Back to Resources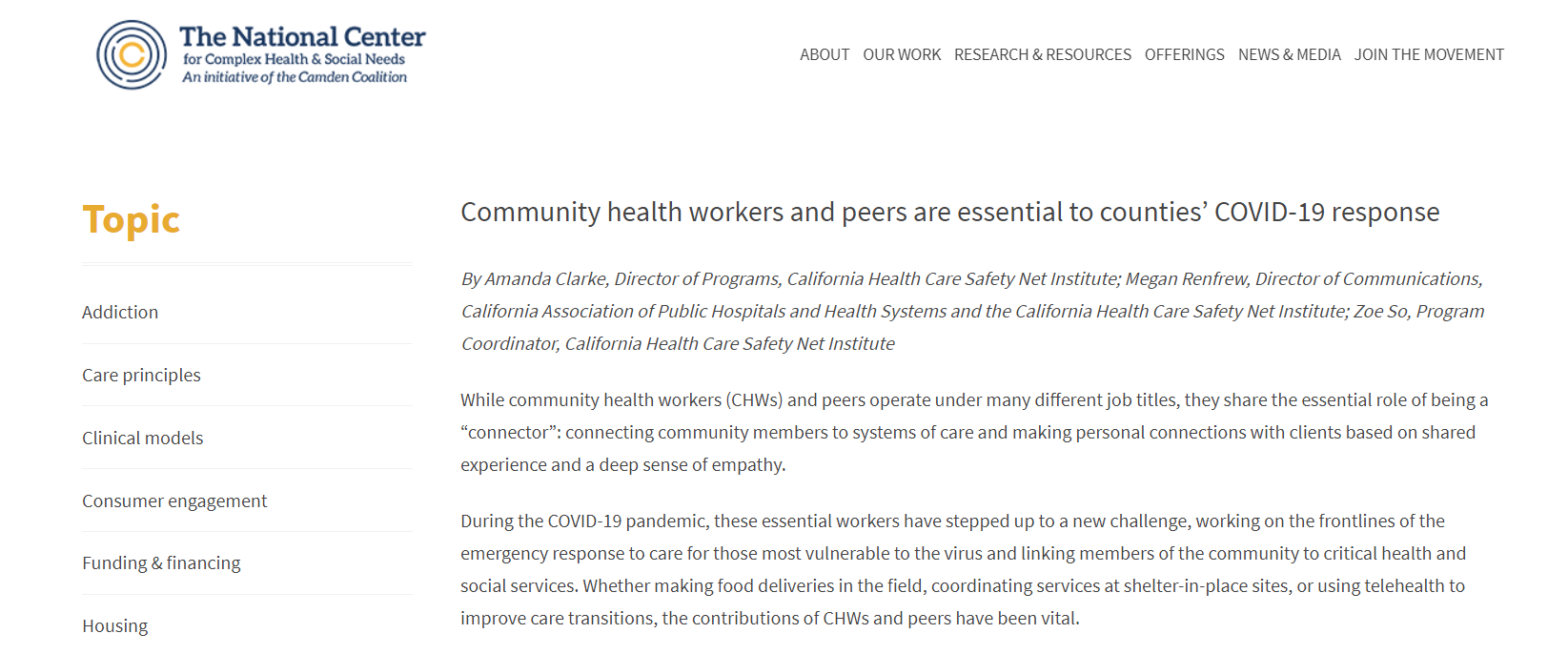 Community Health Workers and Peers are Essential to Counties' COVID-19 Response
---
This blog features how community care workers and peers from Whole Person Care pilots in Los Angeles, Santa Cruz, and Ventura, California, are helping those most vulnerable to COVID-19 stay healthy and safe.
During the COVID-19 pandemic, these essential workers have stepped up to a new challenge, working on the frontlines of the emergency response to care for those most vulnerable to the virus and linking members of the community to critical health and social services. Whether making food deliveries in the field, coordinating services at shelter-in-place sites, or using telehealth to improve care transitions, the contributions of CHWs and peers have been vital.
In California, community health workers and peers are an essential part of Whole Person Care, a five-year program under California's Section 1115 Medicaid waiver. There are 25 Whole Person Care pilots operating across the state — regional coalitions of public healthcare systems, behavioral health providers, Medicaid managed care plans, and social service organizations are working together to improve care for people with complex health and social needs.
The review how community health workers and peers are:
Providing individualized services to support shelter-in-place
Caring for homeless populations at isolation/quarantine sites and on the streets
Supporting post-hospital discharges for vulnerable patients
Essential to the COVID-19 response in California